Summer is here and for some it's time for family reunions, parties and much needed relaxation. If you intend to throw a summer party and wish to create custom invitations, no need to use glitter and glue! The Summer Party Invitation Word Template is a free template for Microsoft Word which can help you create party invitations in no time.
Editable Party Invitation Template for Summer Events
This invitation template provides two identical sample party invitation cards with a beach themed layout. There is space for adding your event title, date, time, venue address and RSVP phone and email. You can of course edit this sample format to customize the cards according to need. Not only can you change the default text but also recolor the text to give it a look matching your party's theme.
Related: How To Create Thanksgiving Leftovers Party Invitation Postcards in Word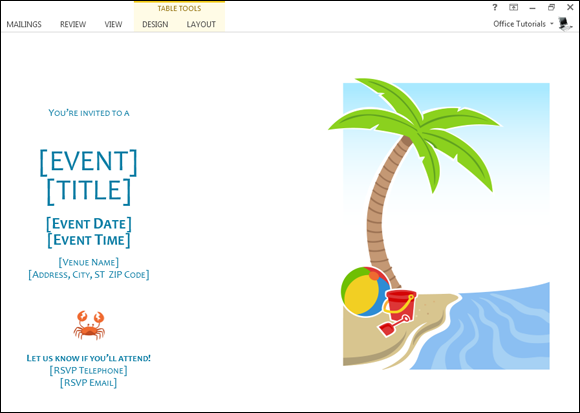 Create Printable Party Invitation Cards
You can also insert additional images and play around with the layout to create a customized version of your invitation. Unfortunately, the default beach image is not editable, however, if you really want to replace it, you can delete it to add your own image and use the rest of the template as it is. It is worth pointing out that you should preview the template in Print Preview to ensure that all seems good and in place, before you hit Print.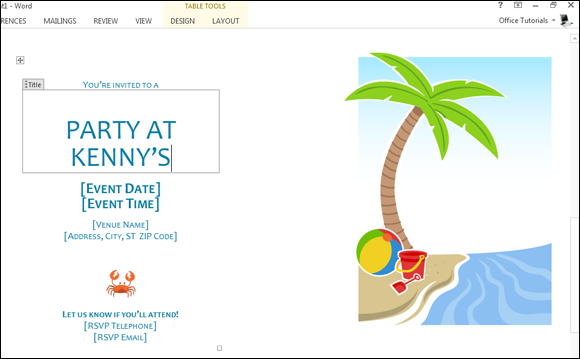 You will notice that the template has two pages, one with the beach image and the other with the event information. These are supposed to be two sides of the card, i.e. one with the beach image and the other with the details about the event. The cards are A2 size per page. To edit both sides of the invitation side by side, make sure you are viewing the template in the Web Layout in MS Word. You can also make use of the options in the Design tab in Word to change the theme colors for the cards, as well as format the overall design of the template.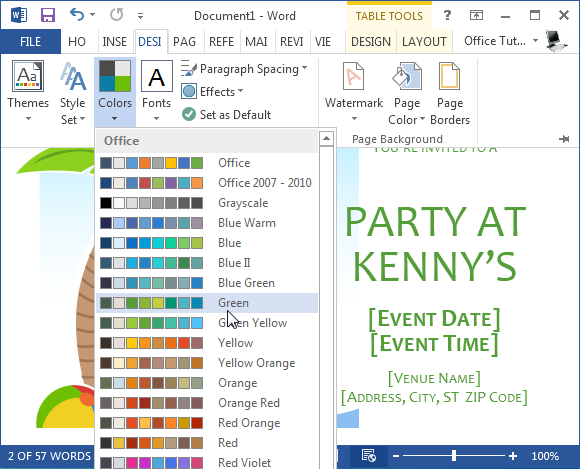 There is also a crab image just above the RSVP section to mark the specific part of the card. You can optionally delete or replace the crab with your own image to customize the template.