Summer is that time of the year when the competition for attracting customers gets tough for many businesses. In the wake of summer vacations and the rise in demand of leisurely activities, there is usually a rise in shopping for a number of products and the demand for various summer associated services. If you are running a business which relies heavily on sales in the summer season, you might want to create summer gift certificates for your customers.
Create Printable Gift Certificates
The Summer Gift Certificate Template for Microsoft Word is a printable template which enables making custom gift certificates. This free Office template is easy enough to customize and can be quite useful for making summer themed coupons and gift certificates to attract customers and drive sales.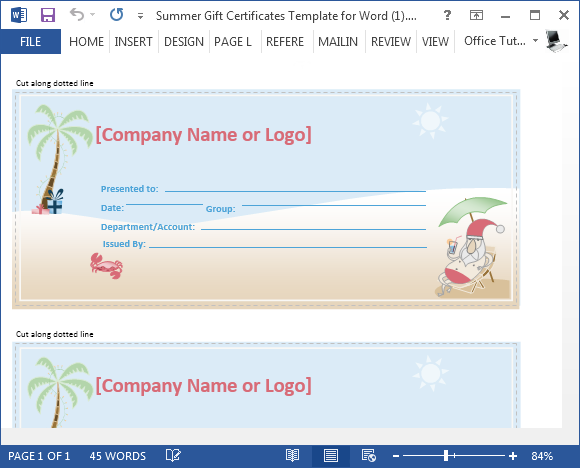 Customize Sample Gift Certificates
You can add the title of your business, along with a logo and fill in the given sections to create printable gift certificates for your customers. The suggested sections in the gift certificate sample include; Presented to, Date, Group, Department / Account and Issued By. You can edit these sections to customize the certificate according to your business needs.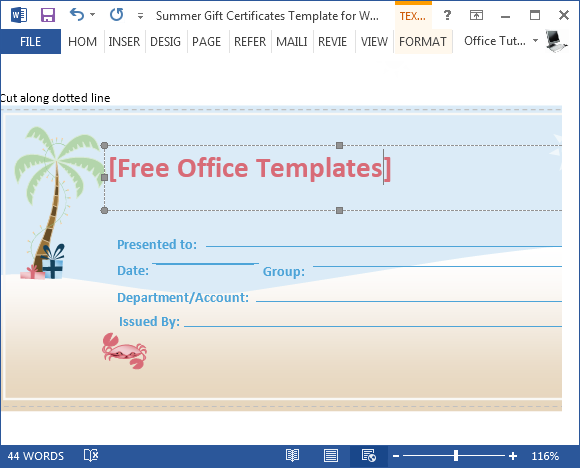 The background of the certificate template isn't editable, however, it is perfect for summer themed gift certificates with a beach themed background with Santa Clause sitting on a beach chair; apparently taking a vacation. There are dotted lines which print with the certificate which can be ideal for printing out multiple gift cards and cutting them out with a scissor.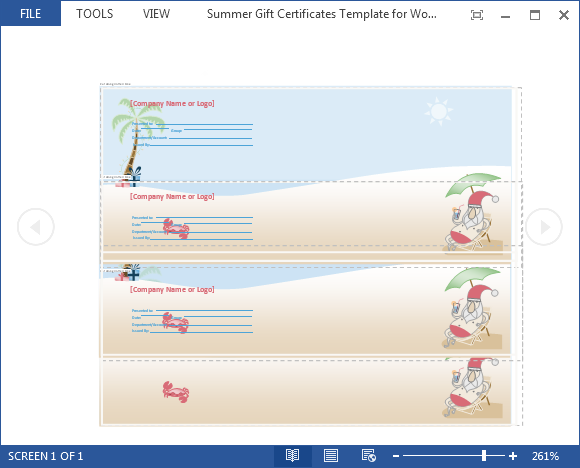 The template gives three identical gift cards, which you can either print with complete customer details or simply print them out without filling in the information. This way you can individually write customer details on each card with a pen.
Go to Download Summer Gift Certificate Template for Microsoft Word