Even when you check your slides by reviewing them several times, there can be some mistakes which might be left out despite all your effort. Many a times there are subtle grammatical or spelling errors which can even be overlooked by the spell checking tool in office. These issues can be avoided by hearing the text out using a text to speech utility. The Read My Document add-in for Office can read out PowerPoint slides, as well as Word documents and Excel spreadsheets.
Installing Read my Documents Add-in
You can install this add-in for PowerPoint or PowerPoint Online using AppSource or via the office Store. Once the add-in is installed, the utility will open in the right sidebar.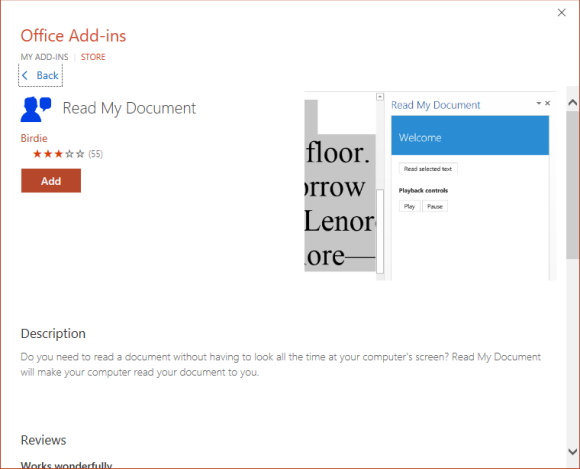 Read Selected Text
Just select the text you want to hear and click Read Selected Text.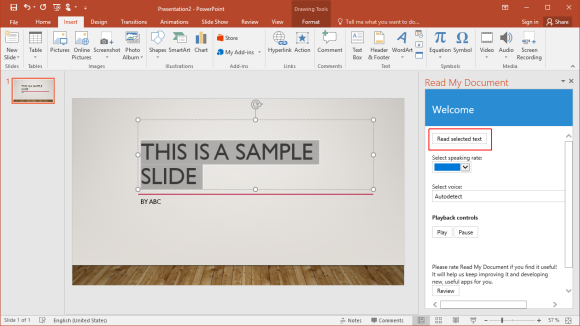 Select Your Desired Voice and Accent
The add-in also provides a number of voices to choose from. You can pick the voice and accent which best suits your needs and get the selected text read out to you. Once you have selected the voice type, you will be able to hear the selected text in the selected voice and accent. Furthermore, you can Pause to stop the text from being read out anytime.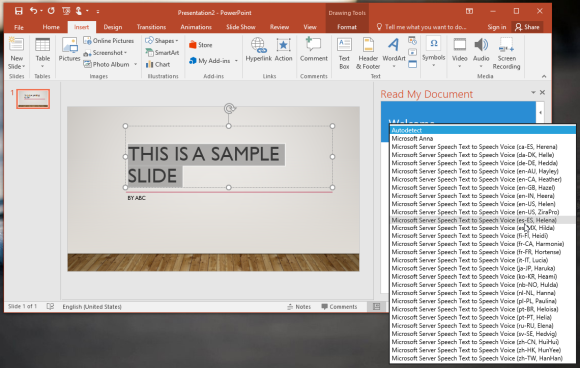 Pick Your Desired Speed
You can also choose to hear the text in a desired speed. This can be useful if you want to speed up or slow down the text to speech engine. For quickly hearing out large chunks of text, you can choose a faster speed. If you are looking to take it slow to pick potential mistakes, you can slow down the text to speech engine. The available speed types include; Default, Slow, Extra Slow, Medium, Fast and Extra Fast.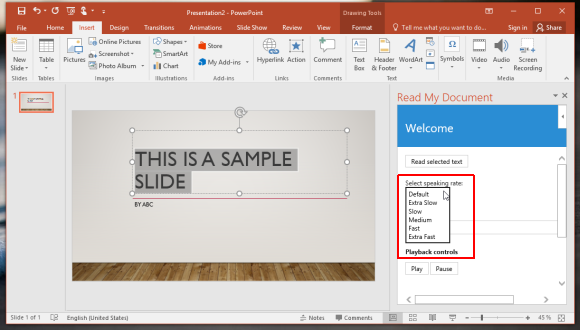 The Read My Document add-in works with Word, PowerPoint and Excel (online, 2013 and later editions).
Go to Read My Document Add-in