Intelligence, the human brain, neurology and there related subjects require a stimulating slide deck! Visual aid can be helpful in conveying your message with ease and that is why the Free Intelligence PowerPoint Template listed below can be quite handy for creating presentations on the aforementioned topics.
A Template Centered Around the Human Brain
The background of the PowerPoint template is quite vibrant with a diagram of the human brain with synapses depicted across the diagram. The mix of blue and red color makes the template useful for getting your content noticed. The background can be used to highlight your added text. There is ample space for adding your content using the given whitespace in the slides.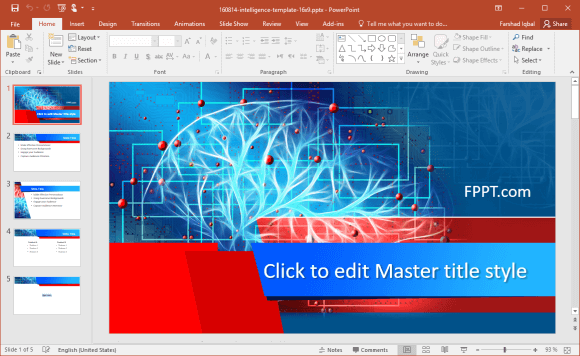 You can use the mix of the whitespace with the human brain design situated on the side or top bar in sample slides to make your content pop out. This is a free template with five basic layouts given in the sample slides. You can edit these slides and change the layouts to suit your requirements. Additionally, you can also add animations and transitions to make your content more interesting.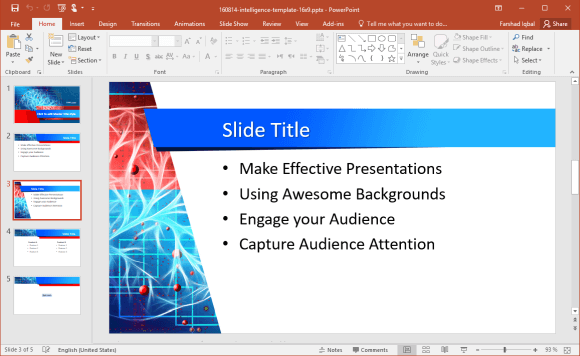 This free presentation template can be useful for not only topics related to the human brain but also for topics associated with evolution, arts and craft, social sciences, healthcare and medicine.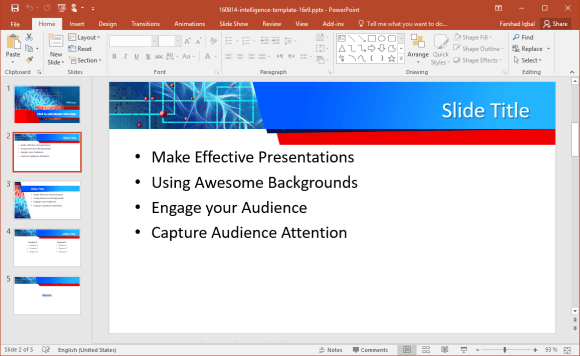 The outlook of the slides has been kept generic to allow easy customization of the template according to various presentation topics. However, as is evident from the image on the title page, the content most suited for the presentation template is related to some of the topics mentioned earlier. Of course, this is not an exhaustive list and you can find a number of uses for this template including its use as an introductory slide.