In previous posts we have covered a number of polling tools including sli.do, Mentimeter, and Participoll. DirectPoll is another awesome polling tool which can help you setup and conduct polls in just a minute. DirectPoll cannot only be used during Live presentations but you can also use it to conduct online surveys and to gather customer feedback.

Conduct polls without Installing any Software
With DirectPoll you don't need to install any software, just go to the DirectPoll website and click Create Your Poll Now! This will take you to a menu where you can add questions to create your poll. When making your poll you can choose to use multiple or single correct answers. You can add multiple questions to your polls or surveys to make them as comprehensive as you need to.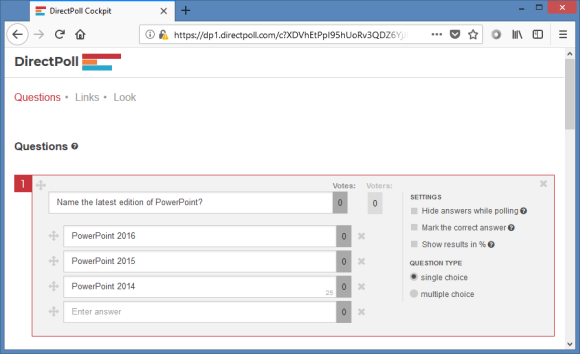 Once you're done with setting up your poll, save the poll and enter your email address to receive the link to your Cockpit. This is the place from where you will be able to control your polls from.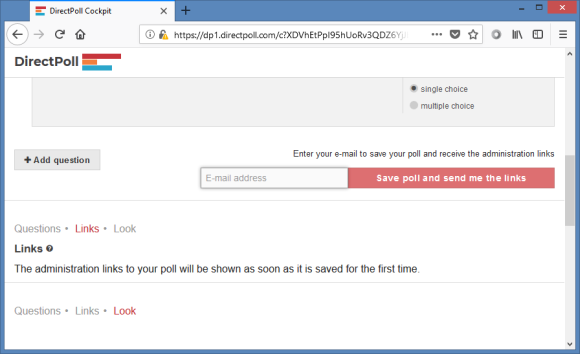 Engage Audience from Internet Connected Devices
The link you get in your email will provide you links to your administrative area the polling link you need to share with your audience to vote and the one with the results. You can also use a QR Code to allow your audience to open the poll. Click Start to begin your poll and share the voting URL with your audience. The QR code generator tool can be used to shorten URLs. They can access the voting poll by just scanning the QR code Also Click Start to begin your poll and share the voting URL with your audience.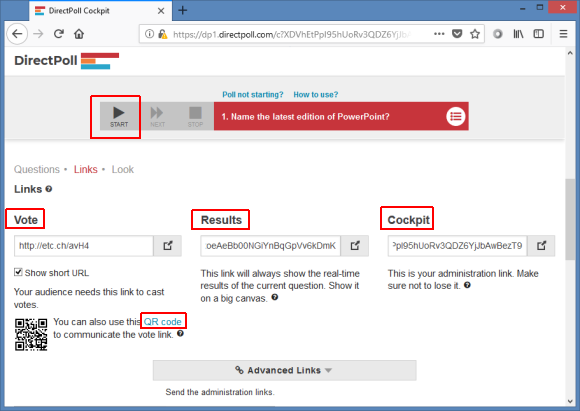 DirectPoll Introductory Video
You can get a quick overview of DirectPoll from the introductory video given below.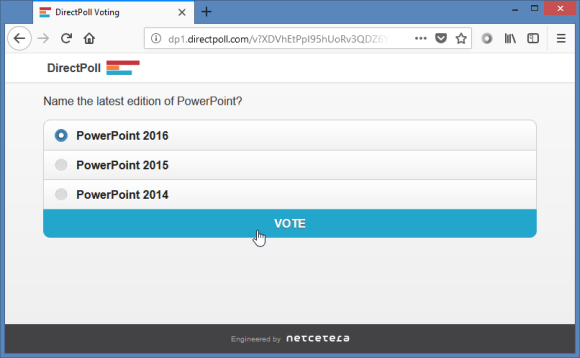 Using DirectPoll you can instantly allow your audience to use their internet connected devices to poll using the poll URL that you provide them. You can choose to stop or pause polls anytime. This gives you the flexibility to be able to instantly gather audience feedback and even to conduct polls on the fly when you want to get the audience opinion or something that comes to mind during a presentation.
Go to DirectPoll