Process Picture Lists can be made in PowerPoint using SmartArt Graphics. Making a process picture list can help depict a process or to display a chain of command using images and SmartArt Graphics. You can also use picture lists to create a collage.
Collage Template for PowerPoint
The Free Collage PowerPoint Template is a free template which offers a collage made out of SmartArt. You can edit the sample collage and replace the images to reveal your own process and even use the sample collage slide as a blueprint for making your own custom collage.
Related: How to Create Moodboards in PowerPoint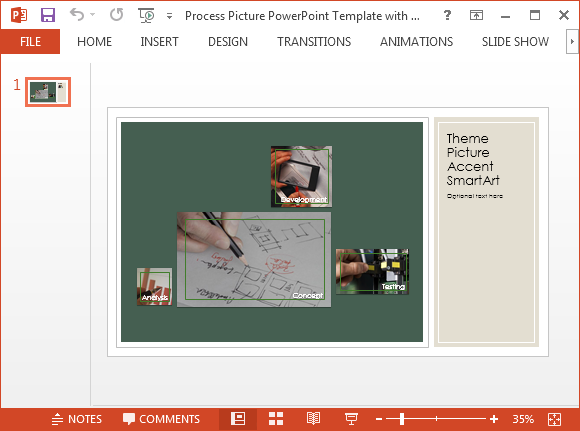 Sample Collage Depicting a Process
The basic collage consists of four images, each labeled with a title. These images are labelled as; Analysis, Concept, Development and Testing. Each representing a part of a process. The sample images are quite generic and therefore, no specific concept is illustrated in the sample collage. You can edit the title for each image and add your own images to create a collage or infographic to present your own concepts.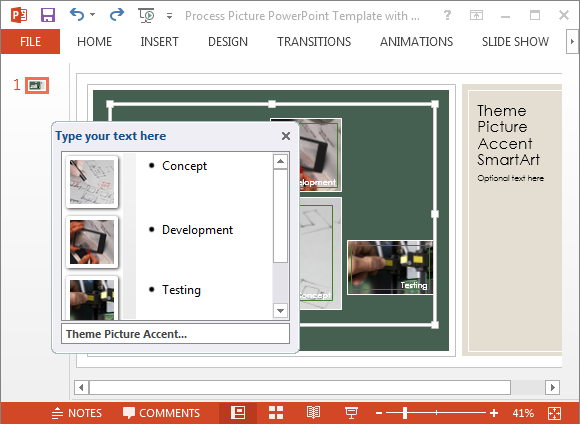 Change Collage Design
Using SmartArt Tools  and other default features in PowerPoint there is a lot more that you can do with this sample collage than you might think. For example, you can change the design to 3D format by going to the Design tab. Moreover, you can also change the background color by formatting it via Format Background (right-click background and select Format Background).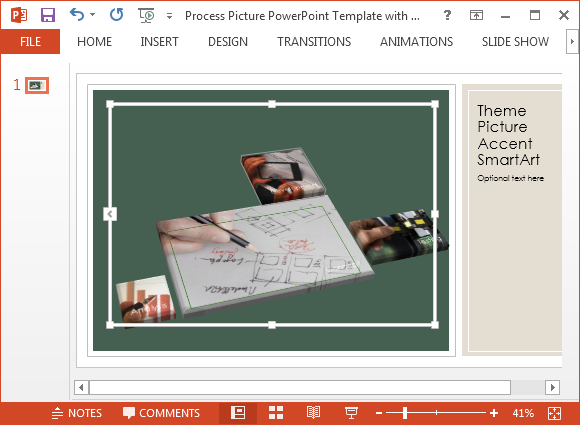 You can download this collage template via the direct link given below.