If you were born before the smartphone revolution, the chances are you had the chance to experience photography using old school cameras that used a film roll. The Free Camera PowerPoint Template brings back that nostalgic experience with the image of a camera and filmstrip slide designs.
Media & Photography Presentations
You can create media and photography themed presentations using this free camera template. It starts with a title slide where you can add your title on a filmstrip like placeholder, amidst a camera image in the backdrop.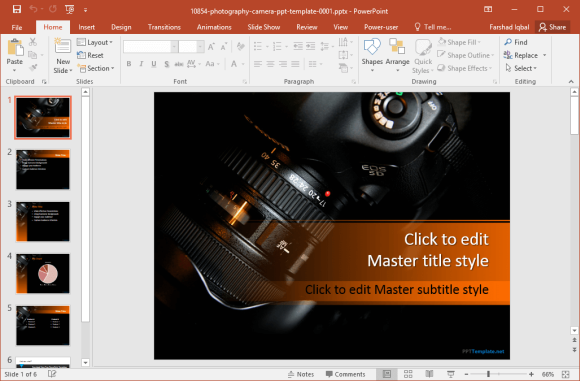 The five sample slides in this camera themed template give various layouts which provide filmstrip like placeholders, with the camera image pivotally situated across different slides. You can pick the slide designs that best suit your needs.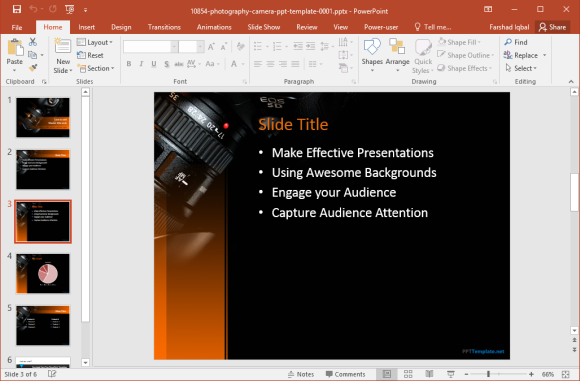 Elegantly Designed Camera Themed Layouts
You can pick various layouts using the Layouts menu, which can help you add the type of layouts that best go with your presentation topic. While the look and feel of this template is more of an analogue camera, you can easily use it to talk about modern camera technology, media, glamour, and the like. This is because the filmstrip image and old school analogue camera illustrations symbolically represent the aforementioned even today.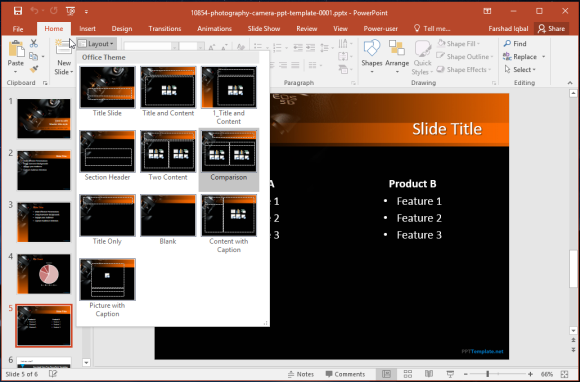 The template also offers a sample chart slide for adding data. You can edit this chart via PowerPoint Chart Tools. Needless to say, you can also add SmartArt, diagrams and clipart to any of the sample slides to fashion them according to need.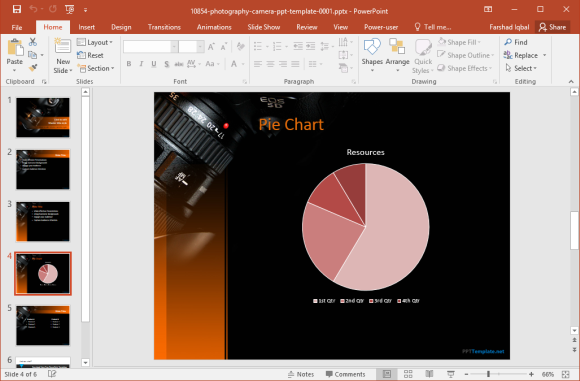 You can download this free presentation template from PPTTemplate.net.