Derived from the Greek mythology, the Caduceus symbol has been associated with health and medicine, especially in the United States. While the association is thought to be a mistake due to confusion with the Rod of Asclepius, it is nonetheless well recognized as a symbol associated with health. The Caduceus Medical PowerPoint Template is a free presentation template which depicts this ancient symbol for making presentations related to health and medicine.
Suitable for Medicine and Health Related Presentations
This template can be easily used for any type of health and medicine themed presentation, be it a briefing related to disaster zone, a presentation about patients at a hospital, a training manual for new staff members at a medical institution or to create slides for presenting medical history of a patient.
Related: Free Pharmacy Medical PowerPoint Template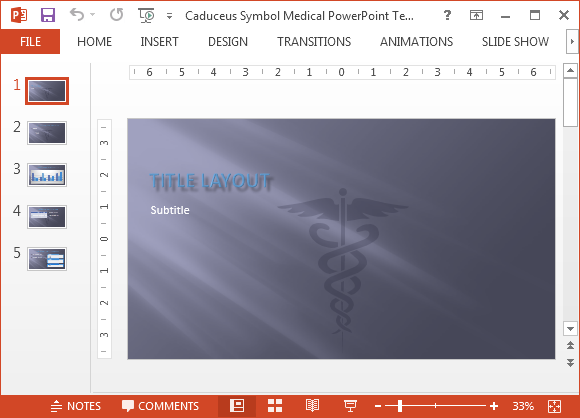 Slides with Helpful Layouts
There are five slides in this template, including the title slide. The remaining four slides contain a bar chart, table, SmartArt and bullet list layout. You can also add new slides and customize the sample ones to make your medical presentations. Of course, you can also adjust sample layouts for making other types of slides, such as by turning an empty slide into a picture slide or by adding SmartArt Graphics or clipart images.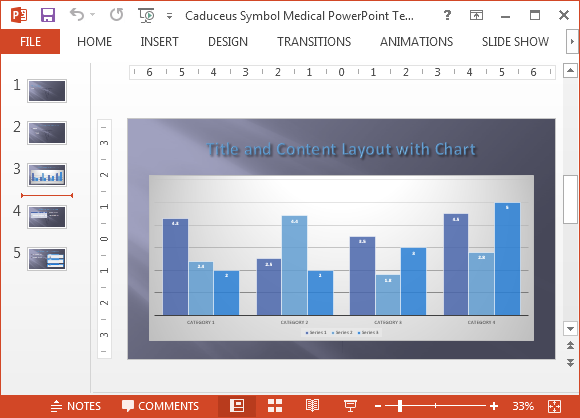 The content layout page can be used for adding bullet lists with sub-headings and bullet points. There is also space for adding additional content on the left. This is the second bullet list slide in the template as the second sample slide also provides a layout for making a bullet list.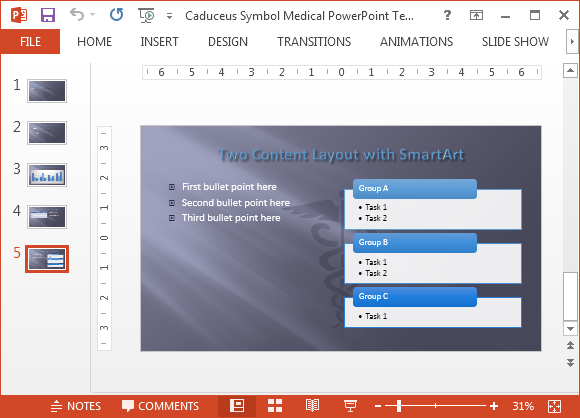 On a personal note, I found the light blue font color a bit dull. Replacing it with a more legible color, say white, might be a good idea for better readability. This PPTX template is available for download via direct link from the link given below.