Making a project proposal for newbies is always a challenge. It's hard enough to get all the details documented while making everything look presentable. The free Project Proposal Template for PowerPoint can help you ease your burden in making a professional looking project proposal presentation.
Project Proposal Presentation Template for PowerPoint
This free PowerPoint presentation template starts with a simple title slide with space for adding the project, company name and the name of the presenter. This free Office template can be used for not only making project proposals but also for presenting an overview of existing projects. In fact, the original name of the template is 'Project Overview', however, the sample slides can also be used as a blueprint for making project proposals.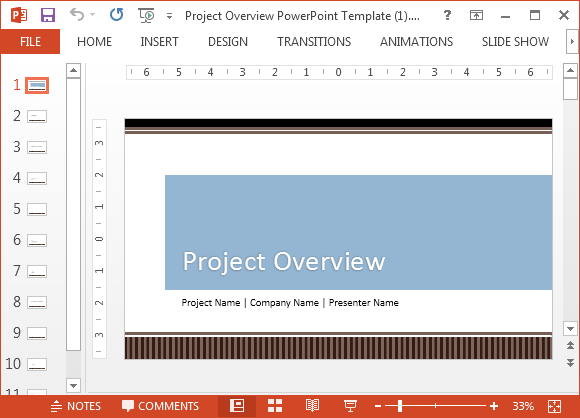 Helpful Slides for Making a Project Proposal
While the sample slides have the same look and feel, the headings are the real deal. This is because they act as a guide for you to create a professional project proposal. Each slide is presented in a sequence, with a title that enables you to understand what might be needed next to complete your proposal.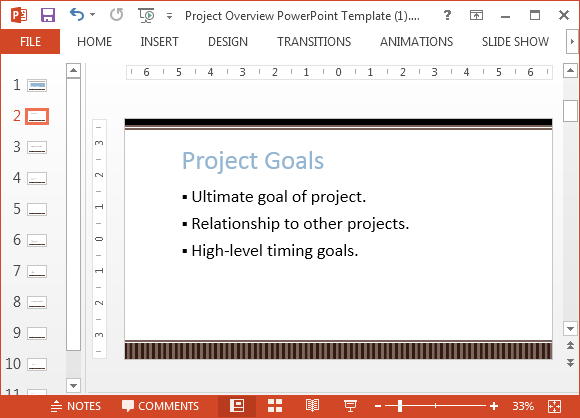 The template provides slides for adding your goals, description, analysis, team resources, schedule and related information. The slides make good use of white space and the minimalist design gives the template a formal look. Moreover, there is enough space for adding anything from timelines, project roadmaps, diagrams, large images, etc.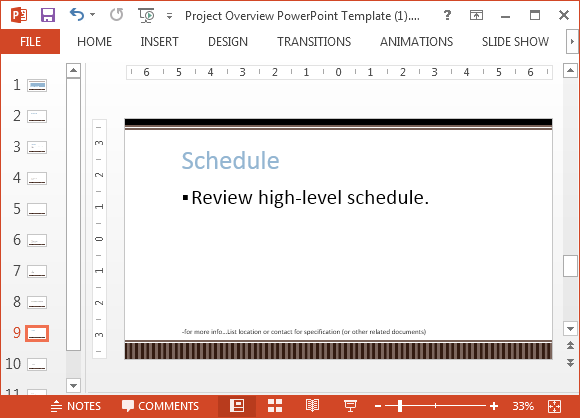 This is a PPTX template which means that you can use it with post 2003 editions of PowerPoint, such as PowerPoint 2007, 2010 and even the current addition to the Office family, i.e. PowerPoint 2013. You can download this free PowerPoint template via the direct link given below.