Basic Invoice Template for Excel Online provides a basic invoice form that can be customized for use by small businesses. With the help of this invoice template you can generate printable invoices by editing the sample layouts.
Easy to Customize Invoice
This free invoice template for MS Excel contains spaces for adding the company name, address, website, email address, phone number of the company, as well as shipping details for the customer. This is followed by sections for adding product related information.

Customize Sample Content to Create Printable Invoices
You can add the quantity, description, unit price and amount for the product to quickly create a professional looking invoice for your customers. This is an Excel Online template, which means you can perform all editing and customization tasks without the need for MS Excel to be installed on your computer. In fact, you can even print your invoices right from within a modern internet browser.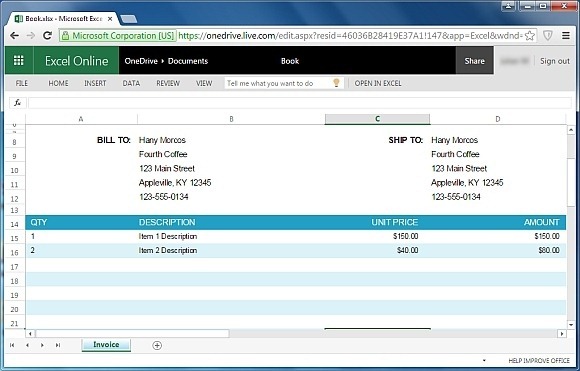 Edit Invoice Online or Download it Offline
You can also download this template offline and keep the customized version handy on a tablet or computer to quickly generate invoices for your customers, which you can print or email (as required). If you are using the Office Online version, you can also share the invoice online with specific customers via sharing URL.
Related: Free Invoice Template for MS Word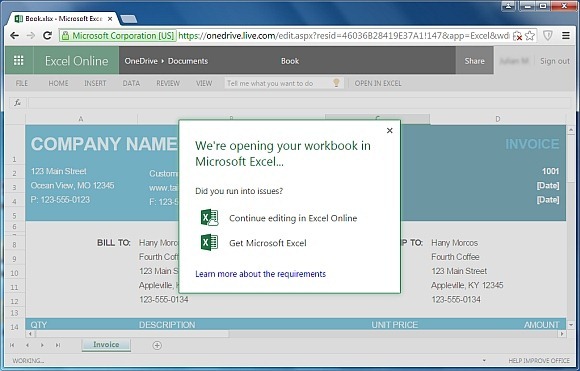 This free Excel Template is fully customizable and you can add additional sections, filters and change the look of the worksheet as per your requirement.