If you are a salesman, sales manager or someone who needs to keep track of their sales data or that of subordinates, then the Online Sales Tracker Template for Excel Online can be quite handy. Available at Office Online Templates Gallery, this free template can be edited from a browser using your Microsoft account and give you access to your sales data on the go.
Automatically View Trends with Entered Data
The template provides charts which automatically populate based on your entered sales data. The template has a single worksheet with built-in filters to help you track required sales information easily.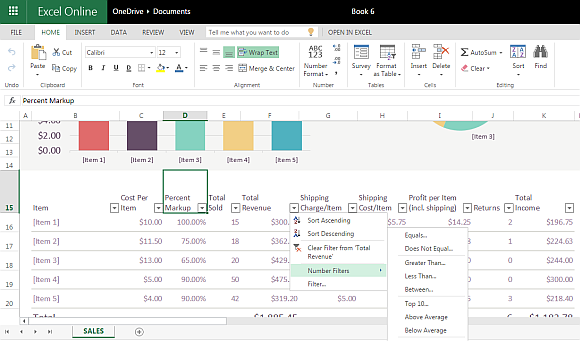 Sections for Entering Detailed Sales Information
You can use the given sample layout to enter Items, Cost Per Item, Percent markup, Total Sold, Revenue, Shipping Charges and Costs, profit Per Item, Returns and Total Income. You can also rename the given sections to use the template to match your specific needs.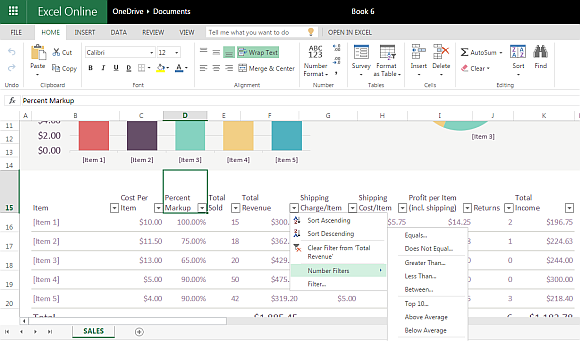 The Template contains two charts, i.e. a Bar Chart and Pie chart to show you each share of the item contributing to sales and revenue. The Bar Chart projects statistical information from 'Product profit Per Item', whereas the Bar Chart represents '% Income Per Product'.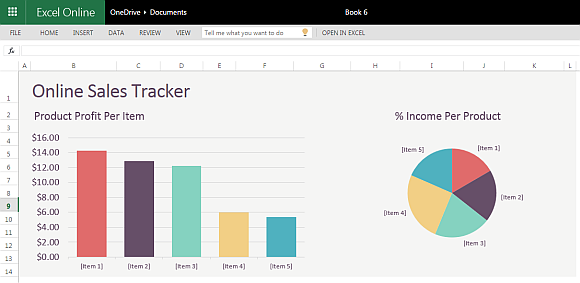 Like other free Office Templates at Office Online, you will require logging in with a Microsoft account to download or use this template. Editing can be performed from within an Internet browser or the downloaded copy of the template can be used with a desktop or tablet version of Microsoft Excel.