We previously brought you a review of the Free Organizational Chart Template for PowerPoint, which contained a sample org chart with the option to add images for each individual in the hierarchy.
If you are looking for something similar with a widescreen orientation, then you can make good use of the Widescreen Organizational Chart SmartArt PowerPoint Template for making presentations and printable charts for official use.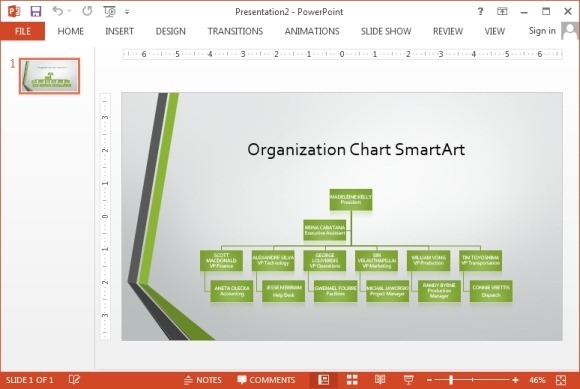 Edit Sample SmartArt Diagram to Create Your Own Organizational Chart
You can create a professional looking organizational chart by simply editing the sample SmartArt diagram. Just add your own text to replace the sample content and you're good to go.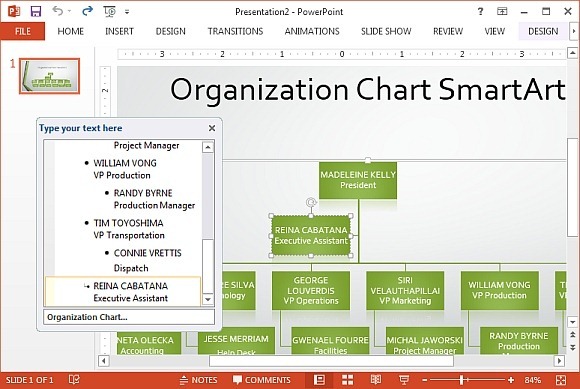 Adjust the Chart According to Your Organizational Structure
You can also edit the SmartArt diagram to adjust it to match your organization's structure. This can be done by formatting the sample chart or by rearranging diagram elements via drag and drop. To edit the diagram, click on it and go to SmartArt Tools. From here, you can use the 'Design and 'Format' sub-tabs for customizing your chart with a plethora of options.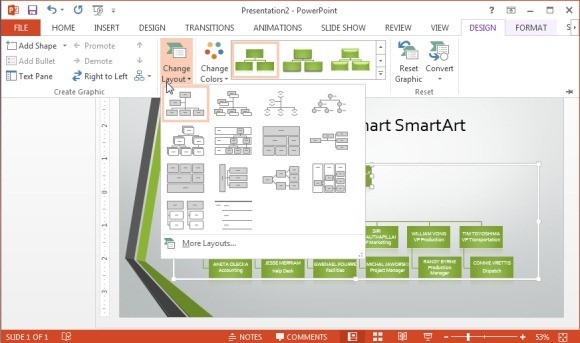 Change Chart Colors
You can change the chart colors to match your organization's colors by going to the Design tab in PowerPoint and picking a different color scheme or by making your own.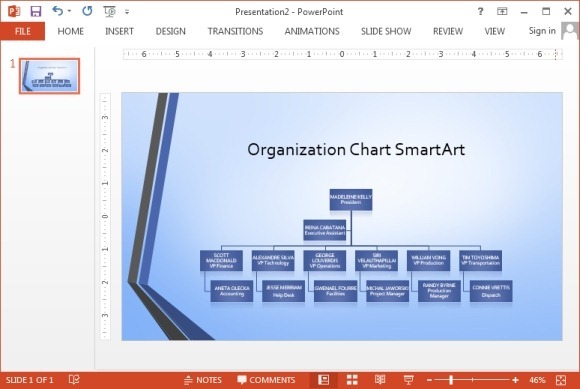 You can download this free org chart template for PowerPoint and use it with PowerPoint 2007 and later versions like PowerPoint 2010 and PowerPoint 2013, since the template is in POTX format.
Go to Download Widescreen Organizational Chart SmartArt PowerPoint Template