There comes a time when we might have to add quotes to a presentation or make an entire presentation comprising of various quotes and references. In such a case an appropriate template can help make slides with quotes to stand out, as well as offer an opportunity to use it for making an entire presentation based of 'quotes'.
Quotable Template for PowerPoint Online is a free presentation template with a theme suitable for adding quotes. The PowerPoint background presents a speech bubble with a green background, which can be changed to different colors according to need.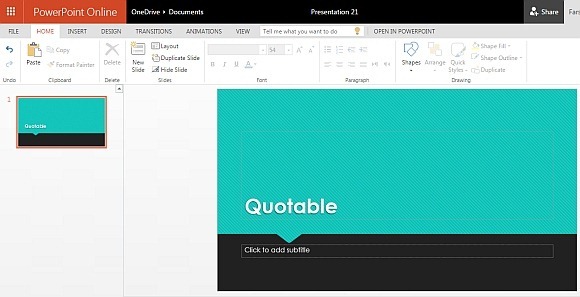 Customizable Layout
To customize the color of the default layout, go to the 'Design' tab in PowerPoint Online. You can also customize the template by saving it offline, directly from the PowerPoint Web App via the 'File' menu.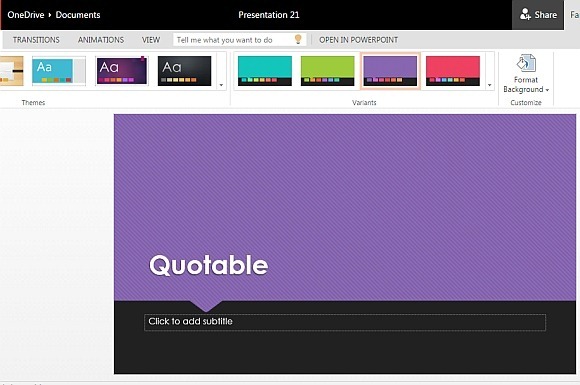 Access Template Online and Present from a Browser
While this free quotes PowerPoint Template provides a single slide, you can add new slides with various layouts to create a presentation and even present it, directly from an internet connected browser using the PowerPoint Web App.
If you haven't used PowerPoint Online, all you have to do is to login with a Microsoft account to use the template directly from your browser, with all major editing features of PowerPoint. Likewise, you can insert SmartArt, charts, tables and pictures, as well as add Transition effects and Animations, right from within the PowerPoint Web App.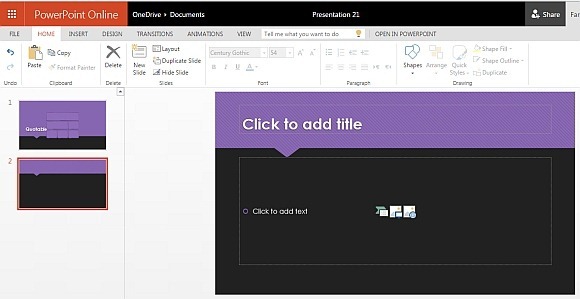 You can access this PowerPoint Online template through the link given below.