Trek is a general purpose theme for PowerPoint Online with a layout similar to sand dunes. It is quite suitable for virtually any presentation topic due to it's generic layout, however, it can particularly be useful for presentations related to travel, tourism and history. This is primarily because of its desert like layout, which can resonate with topics like travel, time and a lengthy path.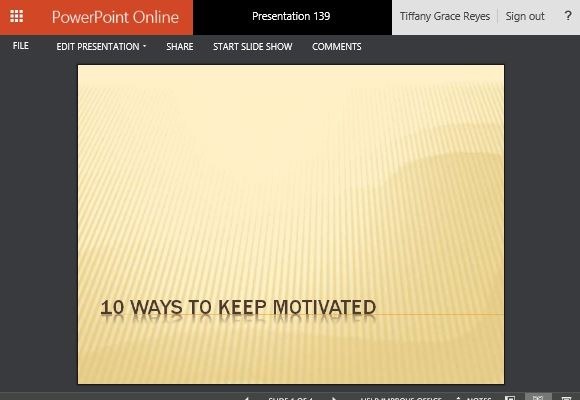 Editable Online and Offline
Being a PowerPoint Online Theme, you can edit this template either directly via the PowerPoint Web app using a Microsoft account or download it offline (which will require logging in and saving the template).
Using PowerPoint Online, you can easily perform all major editing functions and even share the presentation online using a direct link. Moreover, you can also add animations, SmartArt, transition effects, upload images to insert in your slides, etc.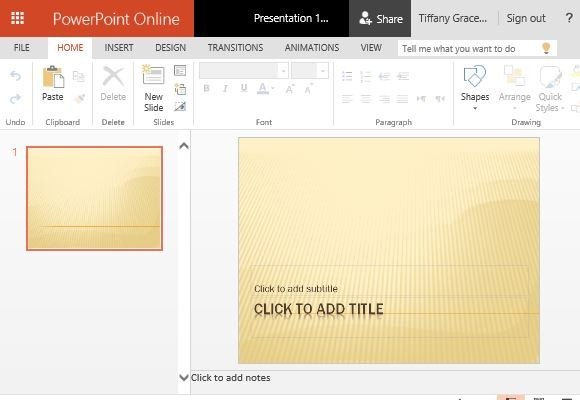 Add Layouts to Match your Requirements
The template has one slide, however, you can replicate the slide and add new layouts to suit your needs. Likewise, you can add charts, make bullet lists, create comparison layouts, as well as adjust the color of the theme via the 'Design' tan in PowerPoint Online.
Needless to say, all these functions can also be performed right from within the Offline version of PowerPoint, as the template is fully customizable.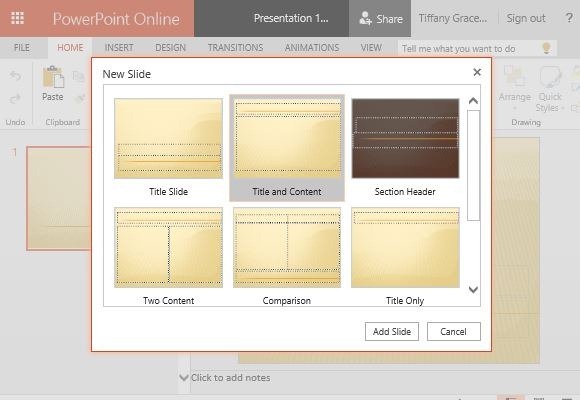 You can download Trek and other themes for online and offline use via the Office Online Templates Gallery.