Birthday cards for children and their classmates need to be fun and cuddly. You can make your own printable birthday cards using PowerPoint and there are also free templates available to help you get the job done.
Birthday Card Maker Template for Microsoft PowerPoint
The Birthday Card Dots and Stripes Template for PowerPoint provides a colorful background with polka dots, blue waves and swirls, which is fancy enough to get children excited. You can edit this template by adding your content and images to distribute among your child's class fellows and even to adults invited to the Birthday party.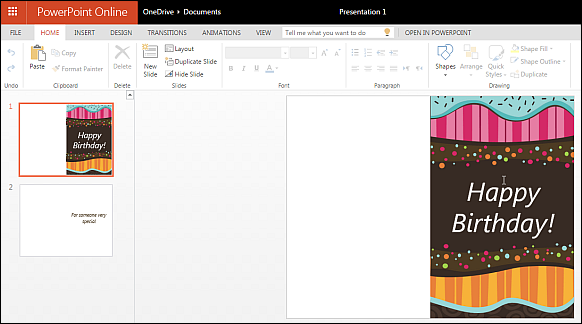 Print Foldable Birthday Cards
Once edited, you can print and fold the card in half to give it the look of a real birthday card. Since the template is easy to edit, even novice users can easily edit the sample content to insert their own details about the birthday event, such as the time, date and other relevant details.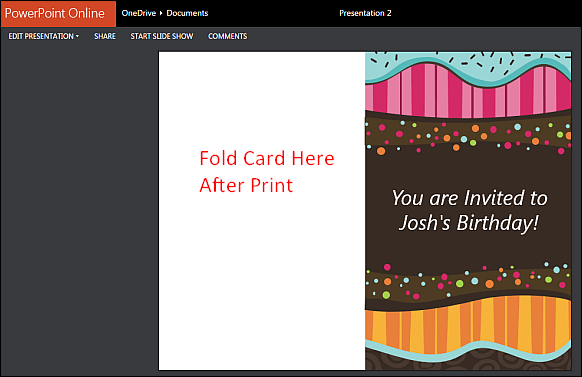 Edit Template from a Browser Without PowerPoint
Since the latest free Office templates are usually available at the Office Online Templates portal, this template too is available with the PowerPoint Web App, with the option to edit it online from your internet browser, even if you don't have PowerPoint installed on your computer. Moreover, you can even download the template for offline editing.
Related: Children's Award Certificate Maker Template for PowerPoint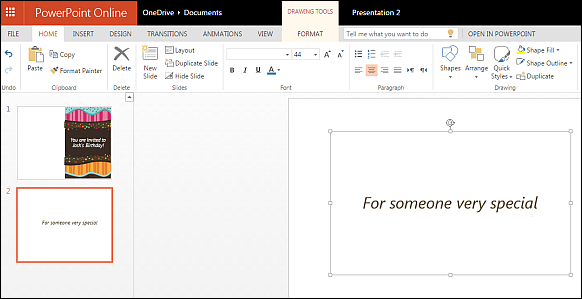 You can also find other birthday themed PowerPoint templates via the link below. To use this template you will require a Microsoft account to login and edit/download the template.
Go to Birthday Card Dots and Stripes Template for PowerPoint