PDF is a document format often used for printing and online publishing. Many people like converting PDF files to various other formats to use them for research, citations and to use the content from PDF files in presentations, and official documents. We previously brought you a list of some of the best PDF converters we had tested over the years. PDFtodo is another very useful PDF management tool which allows splitting, merging, password protecting and converting PDF documents.
Comprehensive PDF Management Tool
You can begin converting PDF files from the PDFtodo website. All PDF management options are laid out on the homepage, with the utility to sort out individual options from the drop down menus at the top.
Convert Files to PDF Format
PDFtodo allows conversion for PDF to Word, PowerPoint, Excel, Image, HTML, and ePub formats.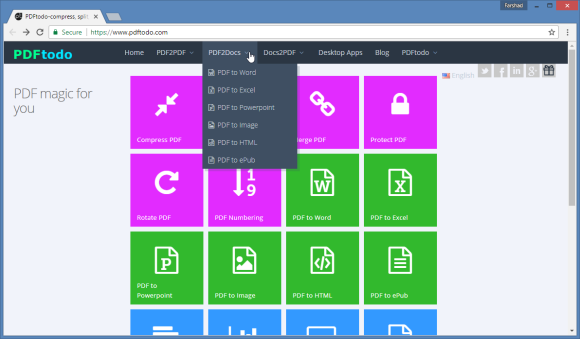 Convert Files from PDF to Other Formats
You can also convert files from PDF to other formats such as; PDF to Word, Excel, PowerPoint, Project, Visio, OnenNote, Image, AutoCAD and OpenOffice formats.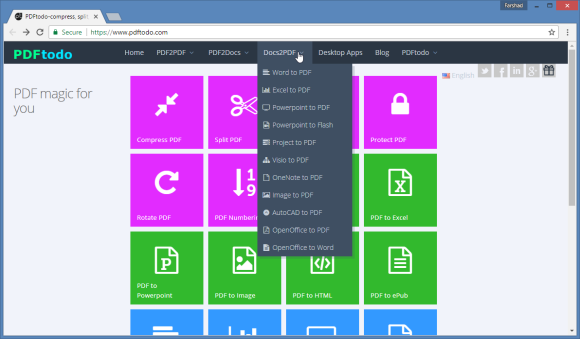 Split, Merge, Password Protect, and Rotate PDF Files
PDFtodo provides the option to compress, split, merge, password protect, rotate, convert and add page numbers to PDFs. For performing each of these functions, simply select the appropriate option from the PDFtodo website, upload the PDF document and follow the simple onscreen instructions.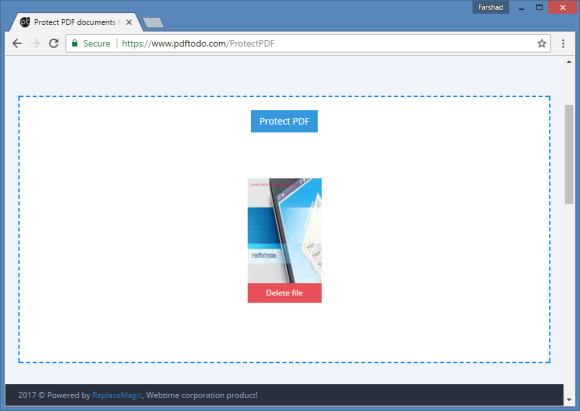 PDFtodo is a great online tool for easy PDF file conversion and management. The limitations too are quite reasonable, which includes; a maximum 100MB PDF file size and parallel processing of 10 documents.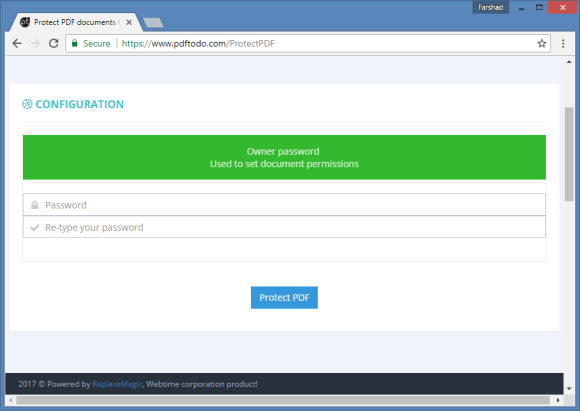 Other than PDF conversion, the PDFtodo also provides some additional features such as OpenOffice to Word and PowerPoint to Flash file conversion. The latter might be quite helpful for presentations with animations. PDFtodo also has a range of desktop applications for fixing broken links in Office and PDF files with the brand name of ReplaceMagic.