Using a template with light colors can help you present your content with the aid of slides which can leave a soothing effect on your audience. This can help better present your ideas and also enable you to make your point more effectively.
Blue Gradient Slipstream Template for PowerPoint Online
Slipstream Template is a template for PowerPoint Online which provides an elegant blue gradient design with red asterisk accents. This is a general purpose template and can be used for multiple topics ranging from business, marketing, nature and educational presentations.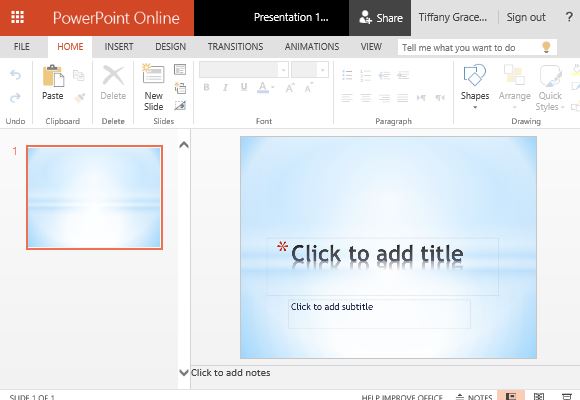 Easy on the Eyes
The Slipstream Template for PowerPoint Online has a well-matched color tone, with the light blue gradient fading into white at the center. This spotlight like zone can be used for adding your content, such as text and images to better highlight them amidst a soothing blue layout.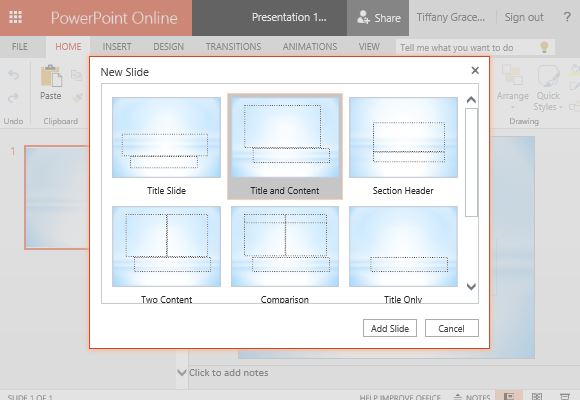 With a little bit of improvisation you can make good use of the layout by using darker colors to highlight your text using the spotlight like white area and the light blue background which virtually fades away at the center of the slide.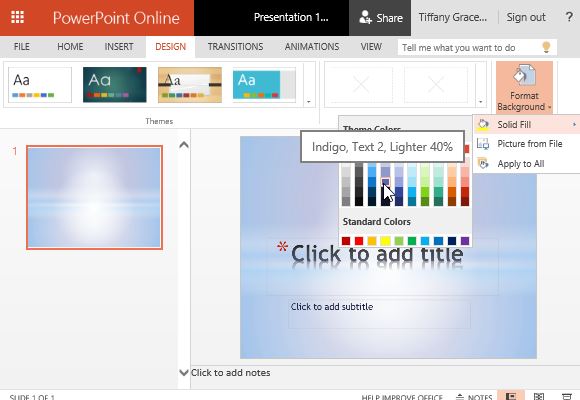 You can access this free template via PowerPoint online and directly edit it from there. You can add new slides as per requirement, right from within an internet browser and even use the PowerPoint Web App to present your presentation. Alternatively, you can save the template offline for use with a conventional PowerPoint desktop application or even on your tablet or mobile device.