Class lectures, meetings and other types of formal settings require the presenter to use slides which are both formal in their outlook, as well as attractive enough to instantly grab the viewer's attention. Moreover, it is necessary that your content isn't overpowered by fancy background colors, as that can leave a bad impression on your audience and make it difficult and sometimes, even impossible to read slides.
Elegantly Crafted Widescreen Template for PowerPoint Online
Wisp Template for PowerPoint Online is an elegant presentation template with a light, subtle gradient background with a greenish color tone and wispy lines depicting grass. This PowerPoint Online Template contains red and green accents which gives it an elegant look and makes it suitable for various presentation topics.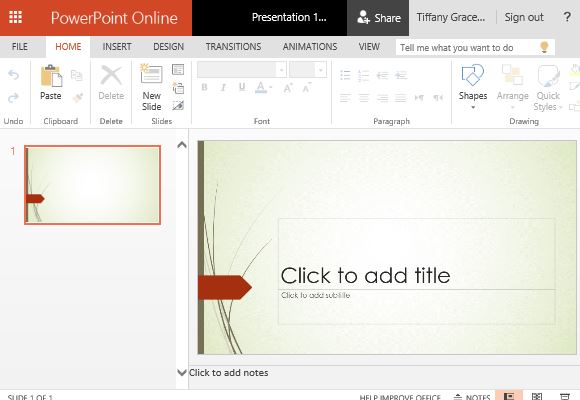 General Purpose Template for Any Topic
This general purpose template is in widescreen format of 16:9 and can be used for any presentation topic. You can add new slides, charts, tables and associated content right from within the PowerPoint Web App and even save the template offline for use with your desktop or mobile version of PowerPoint.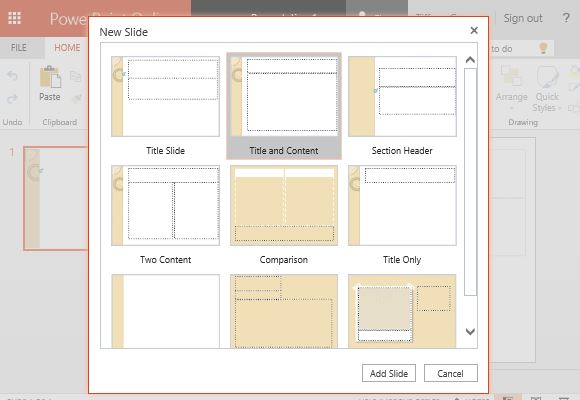 The theme of this template has what can perhaps be called an oriental touch, which gives it a unique outlook. You can easily use this free template for PowerPoint for nature themed presentations, career coaching, class lectures, business and marketing presentations, and even for presentations on other diverse topics like politics, history, geography, global warming, etc.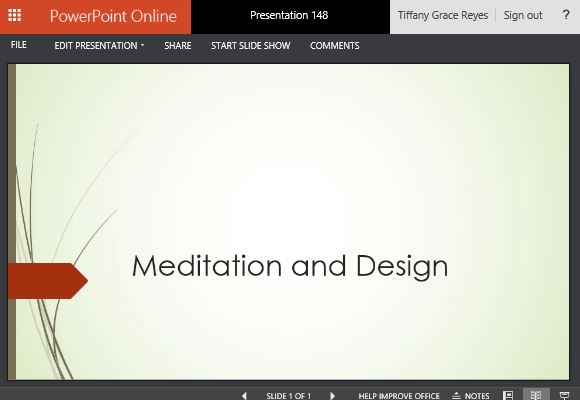 The free Wisp Template for PowerPoint Online can be accessed via a Microsoft account from the link given below.