Want to send large media files and presentations without the need for installing any software on your device? DropSend might just be what you are looking for. DropSend is a web service which enables you to send large files up to 2GB for free, with secure 256 AES Encryption.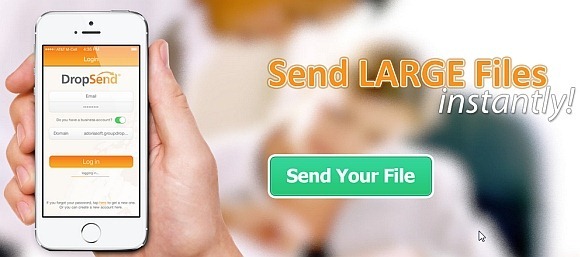 Upload Files, Enter Recipient Email and Send Download Link
Using DropSend is as easy as it gets, just enter your own and recipient's email, upload files and send them away. You can send any type of files be it a Powerpoint presentation, video or audio clip, file containing your code, picture, etc.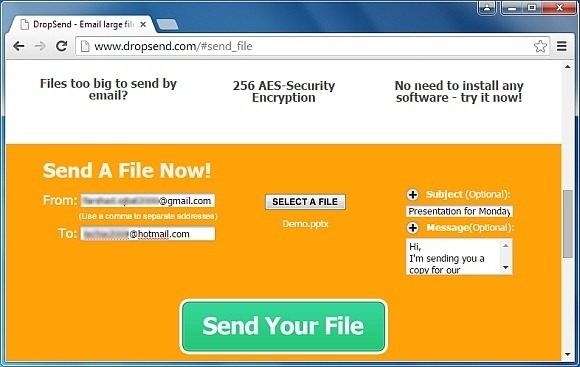 No Need to Flood Recipient Inbox as Files are Downloadable via DropSend
These files will be provided to the recipient as a download link, instead of flooding his/her inbox with heavy files. In other words, the recipient can download the files via direct link from DropSend servers.
When sending your files you can also enter a custom message, which is of immense convenience, as a recipient would naturally like to know about the files and the source of the content before downloading anything.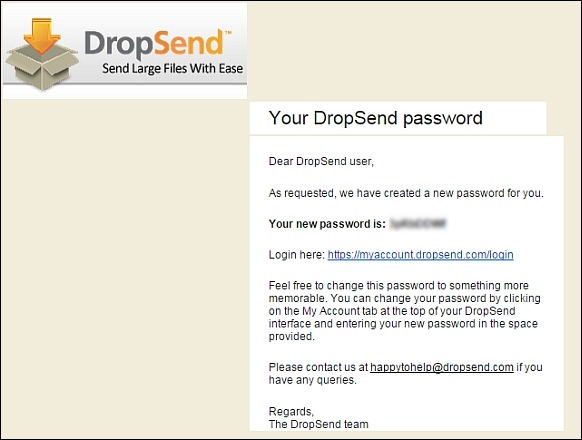 Save Your Files Online
After your files have been uploaded, they will appear in your Sent folder, from where you can keep them handy for sending them to others or for future reference. it is worth mentioning here that in case you don't sign up for an account, DropSend will automatically create one from your given email address.
What however, might annoy you is that the recipient will also receive files with an automatically generated account. Hence, if you're using DropSend, it's better to let the recipient know that he/she will be given an automatic account to login and access files.
On the flip side, having an account means that the files are securely delivered using SSL security, which can keep your data safe.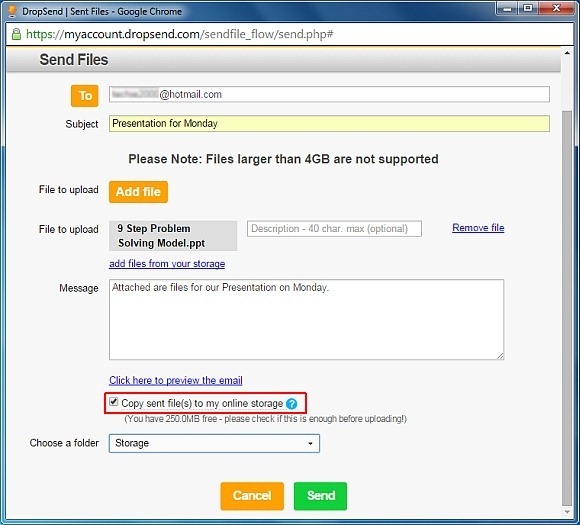 DropSend can be used directly from an internet browser or you can download an app for your PC, Mac, iPhone or iPad.
Go to DropSend