Keeping up with fitness goals can be made easier if you know how close or far away is the desired result and how much more effort is required. The Fitness Plan Template for Excel Online provides a detailed format for you to easily log and track your fitness related activities.
Track Your Fitness Plan, Activity and Food Log
The template provides three tabs for tracking the basic Fitness Plan, Activity Log and Food Log. To start off, you will require entering your basic information including, height, weight, gender, Body Mass Index (or BMI), etc.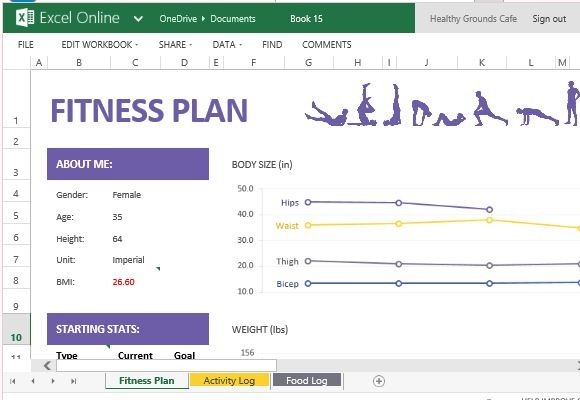 Visual Representation to Help You Track Your Fitness Goals
In the following tabs you will require entering your activity and food data so that a calculation can be represented of how much you are consuming and how much is being utilized by your body. You will be provided with visual representations of progress as you enter data on a periodic basis.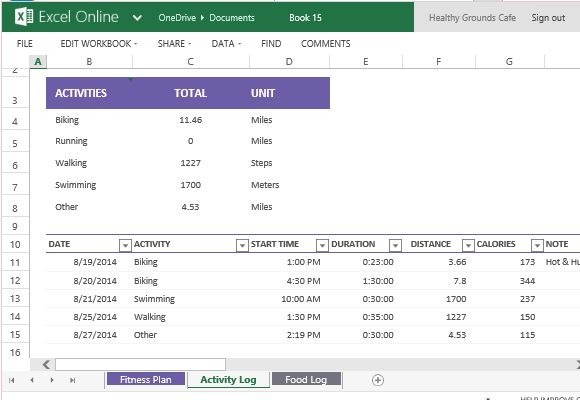 The Food log provides detailed information regarding the calories you have consumed, the fat content in your food, cholesterol levels, as well as a daily outlook of what food have you consumed.
Hence, in this section you can log all essential information regarding your food consumption, such as the calories, fat, sodium, cholesterol, sugar and other relevant content, with filters to help you easily sort through your data to view trends according to specific meal types or dates.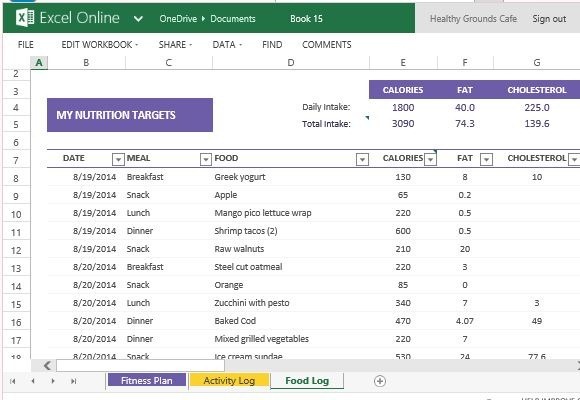 You can either download this template by logging in with a Microsoft account or save and edit it via your browser using Excel Online, which can also help you keep your fitness log handy on the go.