The Free Spring Flyer PowerPoint Template is a printable template for making flyers related to the Spring season or to create seasonal invitations for various parties and occasions.
Create Printable Event and Seasonal Invitation Flyers
The template comes with a floral theme, which can be useful for different types of flyers related to anything from fundraising events to parties, company events, community gatherings, etc.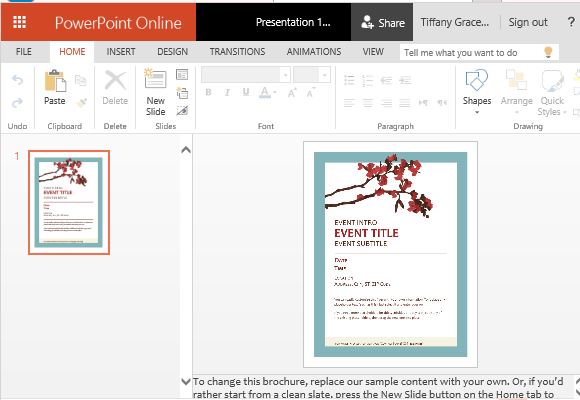 The red background amidst the white space leaves ample place for you to add a title, subtitle and other relevant details like the time, date, address and location of the event; as well as details regarding what the event is about. The default colors for the text are a combination of black and red, to help make the highlights of the flyer to distinctly stand out.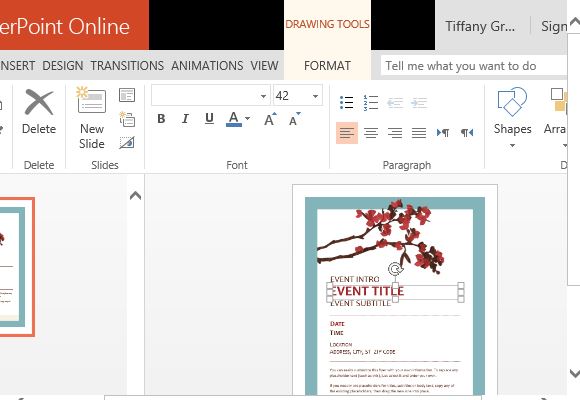 Create and Print Flyers on the Go
You can conveniently modify this template according to need and add/remove details according to your requirements. You can then print out your flyers to distribute among guests. This template is available as a PowerPoint Online Template, which gives the utility to access and edit it on the go using any internet connected device.
Moreover, the editing can be done using the PowerPoint Web App and you can save your flyer to a SkyDrive (OneDrive) account by logging in with your Microsoft account (which is also a pre-requisite for accessing this template for use via PowerPoint Online).
Related: Spring Photo Album Template for PowerPoint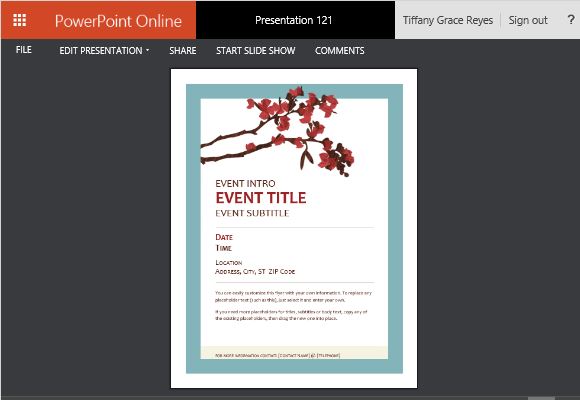 You can also save this template offline using the File menu from PowerPoint Online and edit it on your mobile device or desktop computer.