College Course Manager Template for Excel Online is an Office Online Template to help you track your schedule, GPA, book list, budget and credits.
Track and Organize Your Daily College Schedule
The template has separate tabs with relevant layouts to help manage college course information.
The tabs include, term, Credits, Budget and Books. The Term tab allows managing your routine college schedule, with the option to enter detailed information regarding your classes and routine, to make it easy for you to manage all major aspects associated with your daily schedule.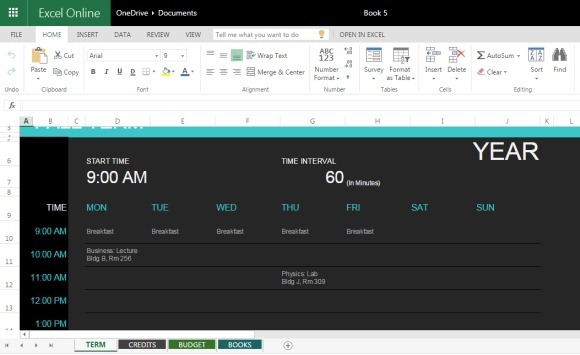 Take Your Schedule Anywhere on The Go
As this template is available at Office Online, you can take your schedule anywhere, on the go and track anything from your daily college routine to other related information. The Credits tab is meant to enter your credit hours to track your college progress, as well as to help you keep an eye on your GPA and overall progress regarding the completion of your degree.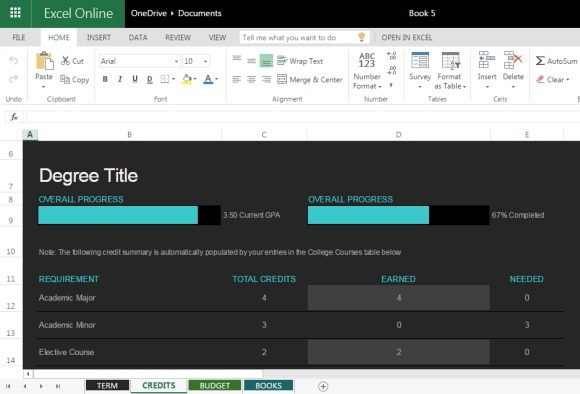 Manage Your College Budget
The budget tab provides sections with applied formulas to ensure that you are able to better manage your college budget and to see if you are financially on track.
You can also perform college budget related calculations using the College Budget Template for Excel.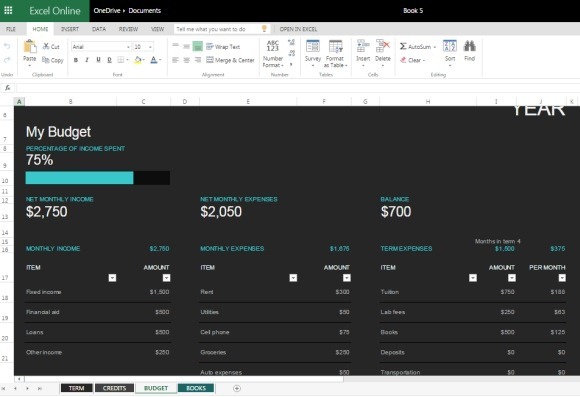 Track Book Lists for your Courses
The Books tab comes with filters to help you manage your required book lists for courses so that you can easily see at a glance which book is assigned for which course.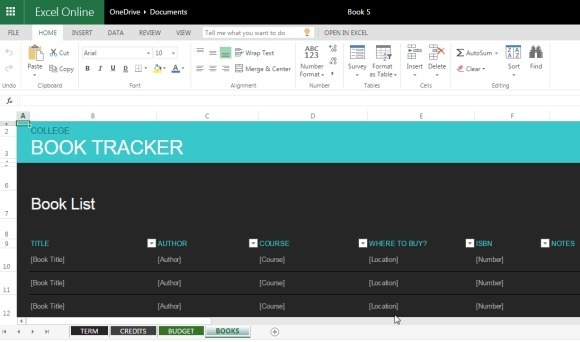 You can download or use this template from a browser by logging in with a Microsoft account.