Thatch is a PowerPoint Online template with a Widescreen layout that with a design suitable for any kind of presentation. The blue vertical thatch design can help you make your presentation attention grabbing and can be instrumental in allowing you to make your content stand out, be it charts, images or text.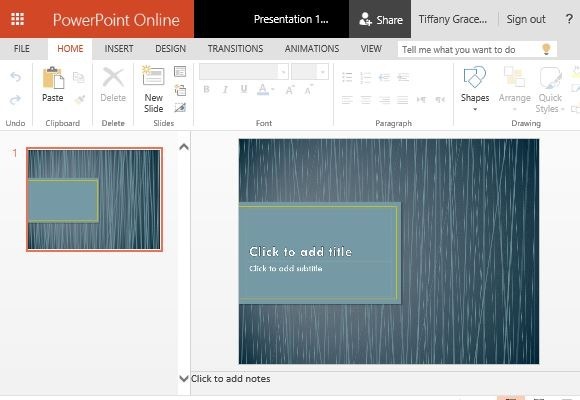 Abstract Thatch Design
The light blue placeholder with light green borders goes across the cover slide, making it easy for you to present text in a readable format, despite a dynamic, abstract background. PowerPoint Online provides various slide layouts for its free Office templates that you can incorporate within your presentation. The available layouts can be used for presenting charts, making bullet lists, comparison or picture layouts, timelines, tables and the like.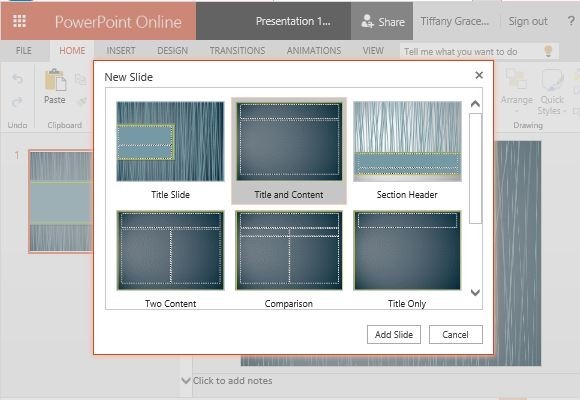 Edit Online or Download Offline
This PowerPoint Online template can be used by logging in with a Microsoft account. Once logged in, you can either use the template online and even present it using the PowerPoint web app or download the template offline using the File drop down menu from within the PowerPoint UI.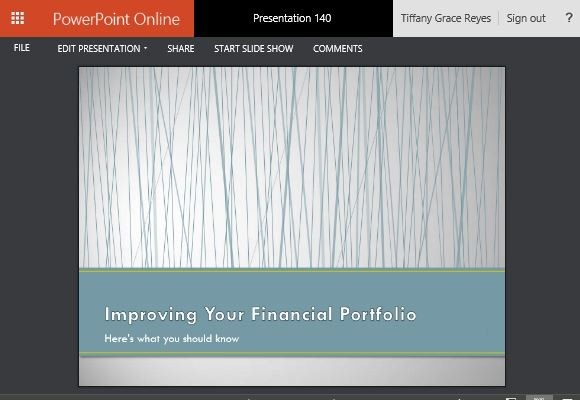 Customize Template Design
PowerPoint Online provides many editing features available in the native desktop version, such as the ability to use animations and transitions in your presentations. Similarly, using the Design tab you can also change the colors of the template. The below screenshot shows how the light blue color tone was changed to back using Solid Fill via Format Background.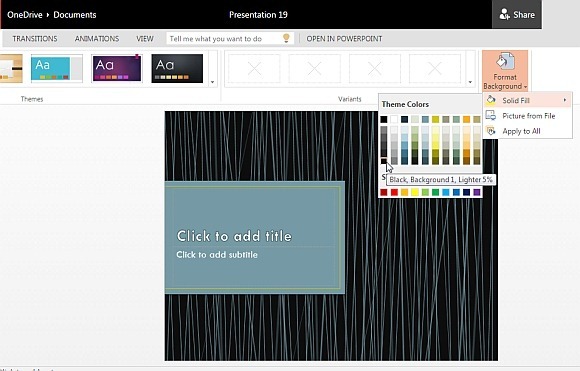 Since the template design is generic, it can be used for anything from business, educational, technology, futuristic, environmental and a range of other topics.