Widescreen View Template for PowerPoint Online is a classic looking presentation template with a widescreen orientation. As this is a PowerPoint Online template, you can present slides from not only the desktop version of Microsoft PowerPoint but even present them right from within an internet browser, using the PowerPoint Web App!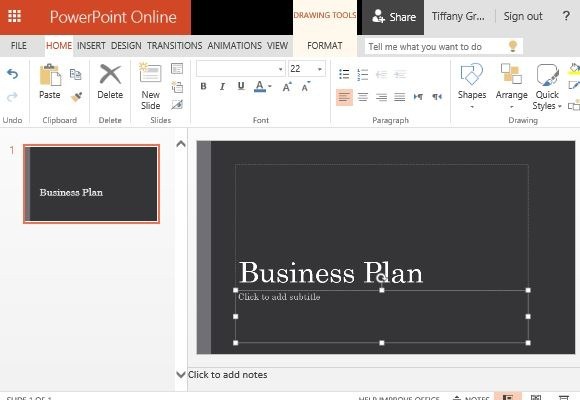 Minimalist Layout With a Clean Layout
With its minimalist layout, you can easily make your text stand out, while making good use of the widescreen orientation of your slides. As the name suggests, this template is meant for use across widescreen projectors or for presentations which might seem more appropriate with a widescreen layout, rather than the standard layout, which can be sometimes cramped for adding content.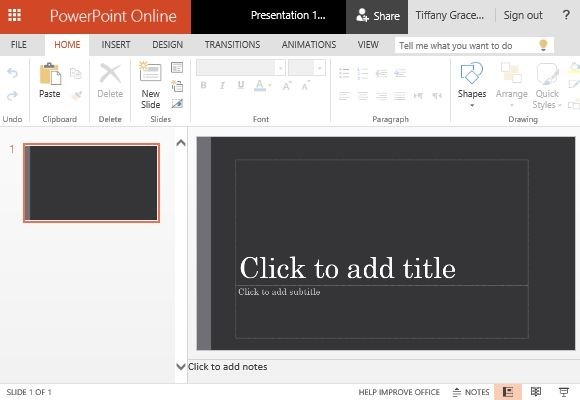 Like other free Office templates at the templates gallery for Office Online, this template too provides the utility to insert additional slide layouts according to need. So, you can easily create anything from text heavy slides, to Comparison, Two Content and Title Only slides. As well as present information in the form of charts or use animations, right from within the PowerPoint web app.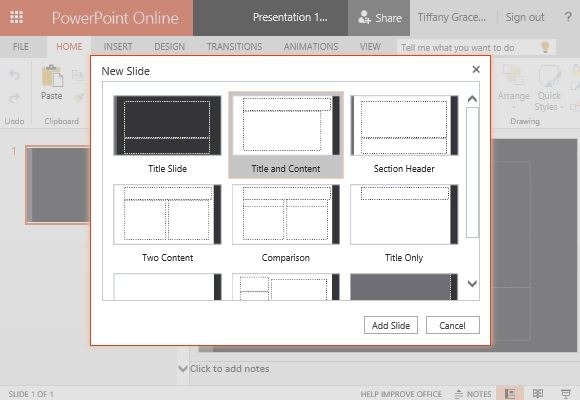 By going to the 'Design' tab, you can change the color of the background, while retaining the smooth, minimalist look for your slides.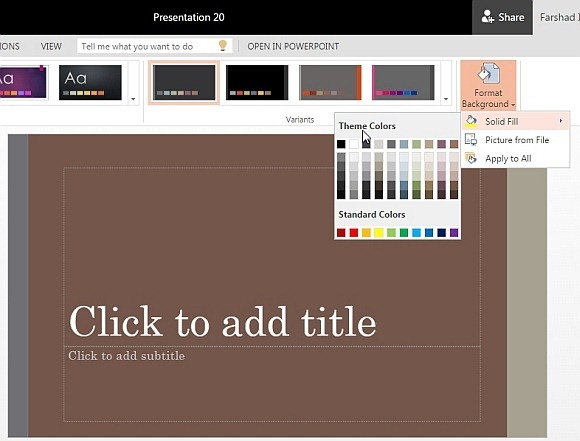 You can download this template offline by simply logging in with a Microsoft account at the Office Online Templates gallery. To download the template, use the 'File' drop down menu and save it offline to your computer or mobile device.