Circuits are found everywhere, ranging from a microchip in a mobile device to a TV screen or household electronic devices. The Circuit Template for PowerPoint has what can be called a futuristic, modern style which can be adapted for making presentations related to technology, innovation, electronics, electrical engineering (e.g. class lectures), computers and the like.
Minimalist Slide Designs With Elegant Blue Background
Despite having a minimalist outlook, this free template for PowerPoint has a beautiful blue background, with circuit like borders.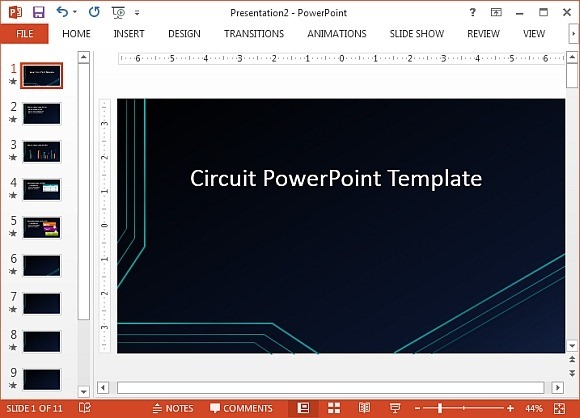 Charts, Tables and SmartArt Layouts
The template contains sample layouts containing charts, tables and SmartArt Graphics, which can help you save time in constructing various types of slides where you might require representing important information. For example, the Two Content Layout shown below provides both a table with the option to add bullet points for elaborating your data.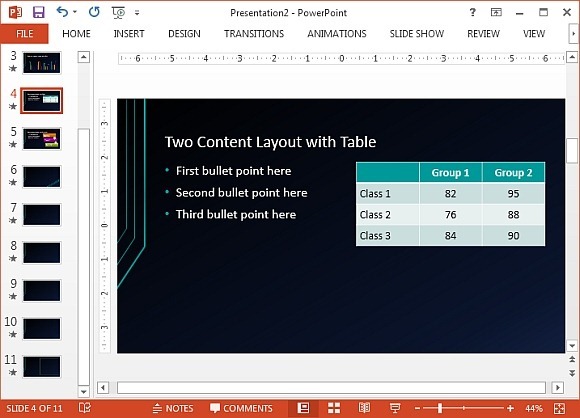 Despite having a rudimentary design and basic slide layouts, this technology themed template can be a handy resource for quickly making presentations with a professional look and by using interesting slide layouts that can be attention grabbing.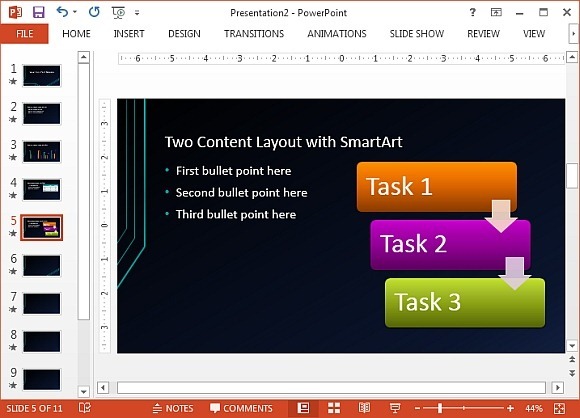 For example, the bar chart slide in this template has a layout like led lights, which can help you make your data stand out. You can also edit the design to add your own touch of creativity, using PowerPoint Chart Tools.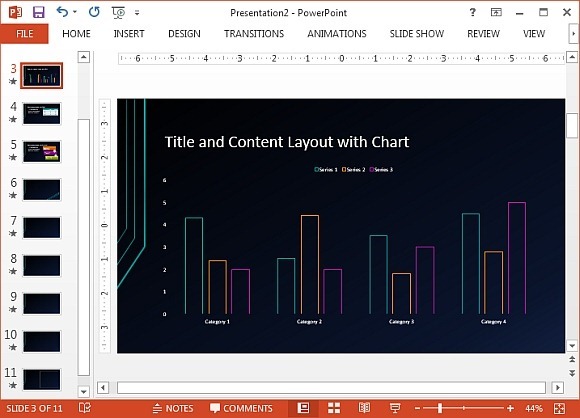 This free Office template has been designed for the latest version of Microsoft PowerPoint, i.e. PowerPoint 2013, however, you can also use it with older versions like Microsoft PowerPoint 2010 and 2007 for Windows, as well as PowerPoint 2008 and 2011 for Mac.