For making presentations about restaurants, food, cooking methods, or other culinary topics, one needs a template that provide some visual aid. The Free Various Vegetables PowerPoint Template is a high-resolution template with a visually pleasing background that is perfect for making culinary presentations. The template uses a vegetable themed background, which is interesting, considering there is hardly any famous dish one can think of which does not use vegetables.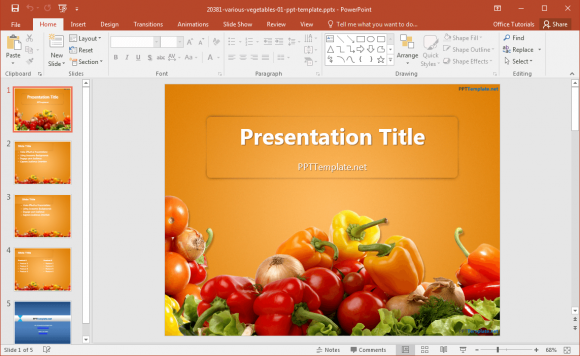 High-Resolution Culinary Template for PowerPoint
The title slide depicts a number of vegetables, with an orange background. The content slides have vegetables located at the bottom, with ample space for adding content on the rest of these slides. The template is not only quite visually appealing with a high-resolution background but the use of Microsoft New Tai Lue font in white also ensures that the content is legible.
To make the title of content slides more prominent, there is a placeholder that is easily distinguishable from the rest of the background.
Related: Best PowerPoint Templates for Making Menu Presentations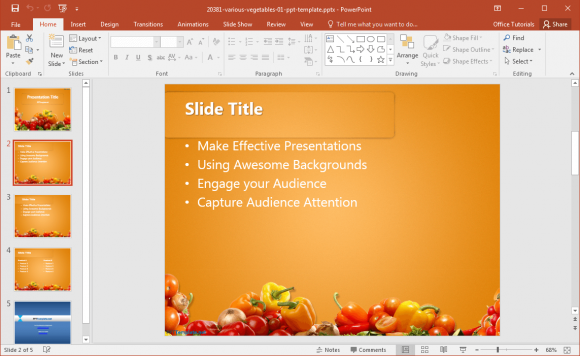 Perfectly Matched Slide Deck
The template has been designed by professional graphic designers, which is why the presentation template is not only easy to customize but also comes with a well-matched color tone to provide presenters with a slide deck that can help them highlight all important aspects of their presentation with ease.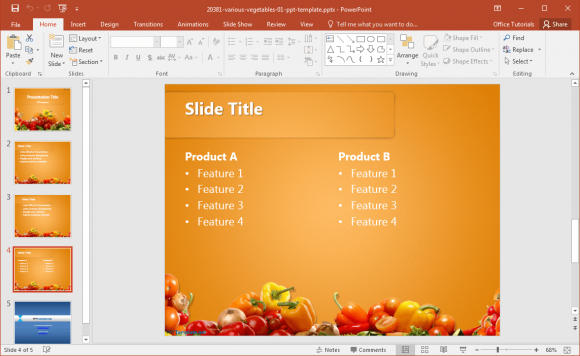 Customize Sample Slides with Ease
There are some sample layouts that give some content and comparison layouts, however, you can easily customize each layout and add new slides to pick a layout of your choice. Needless to say, you can also change the colors of the placeholders, as well as insert your own charts, photos, clipart, diagrams and tables according to need.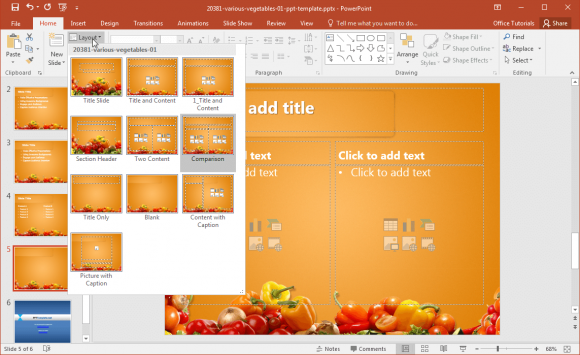 You can download this template by using the social buttons located at the developer's website to unlock the Download option.