We have previously covered a number of Academic Templates for various Office applications, as well as Report Templates to help students complete their assignments. As a part of our reviews about free Office templates for students, we have yet another free template that can be used for making academic reports.
Free Student Report Template with Cover Photo and Instructions
The Free Student Report Word Template is a simple word template which gives you a sample layout to create student reports. This free Word template has a sample cover image which you can replace with your own, as well as instructions within the main body text to give you some idea as to how you can create an effective student report.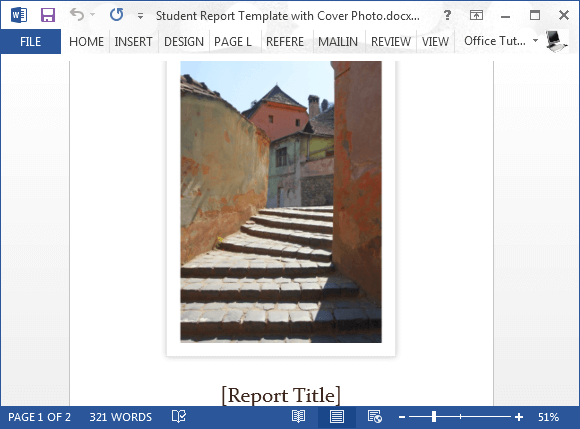 The default Font of the template is Constantia, which looks quite appropriate if you intend to create a student report that is to be printed on paper. However, if you have been instructed by your teacher to use another font, say Times New Roman, you might want to change the default font.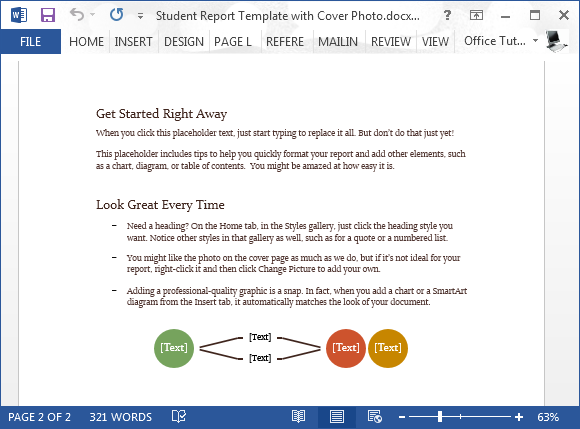 The good thing about this free student report template is that it has some useful tips for making student reports. This also includes instructions about how to add Table of Contents or a Bibliography in Word. These academic and technical instructions can help students make effective reports, especially those students who might not be very familiar with the standard reporting format for academic reports and the ones who might find it difficult to use MS Word for adding a Bibliography, Table of Contents, SmartArt Graphics, etc.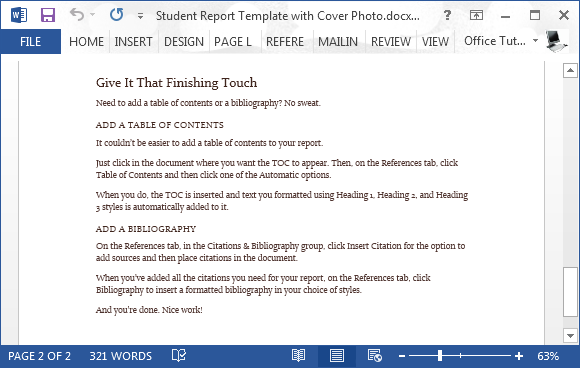 You can download this free student report template using the direct link provided below. Also check out these Free Student Templates for various Office applications.