Whether you intend to add some intrigue to your slides or simply need a layout which looks standard enough for a formal presentation, puzzle piece layouts can be quite useful for the job. The Free Puzzle Pieces PowerPoint Template is a general-purpose PowerPoint Template which is suitable for almost any presentation topic.
Elegantly Designed Puzzle Themed Layouts
Like most free PowerPoint Templates, this template too comes with a few sample slides with charts, tables, SmartArt and content layouts. You can obviously add additional slides and customize the existing layouts according to need. The template starts with a title slide with an elegant backdrop of what appears to be falling puzzle pieces.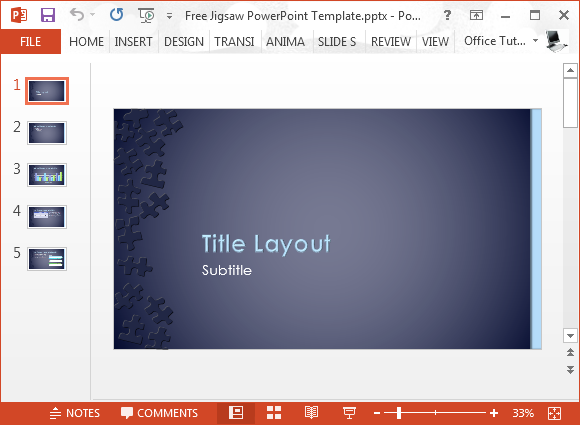 The second slide in the template gives you a content layout and the standard puzzle pieces background is constant throughout the template without any variations. This can help give a standard look to your presentation, with the help of an elegant background. The minimalist template layouts also mean that the template itself isn't all that heavy and therefore, it should work fine on both new and legacy computers and PowerPoint editions. However, it is worth reminding here that how heavy your presentation eventually becomes will depend upon your added content.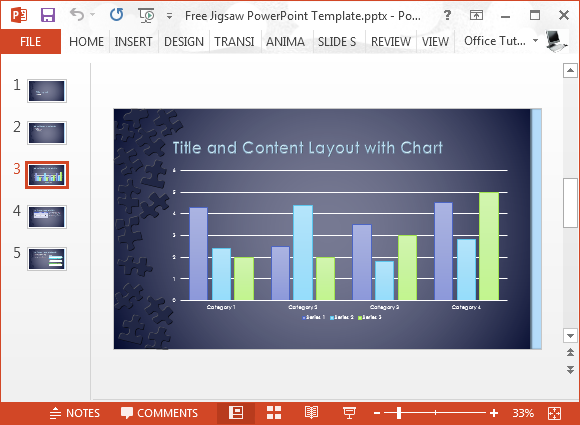 Like any customizable PowerPoint Templates, you can change the design elements via the Design tab. We changed the default colors of the template using the Variants menu to give a demonstration as to how you can mould the theme colors according to your specific requirements. For example, you might want to change the default template colors to match your company's logo.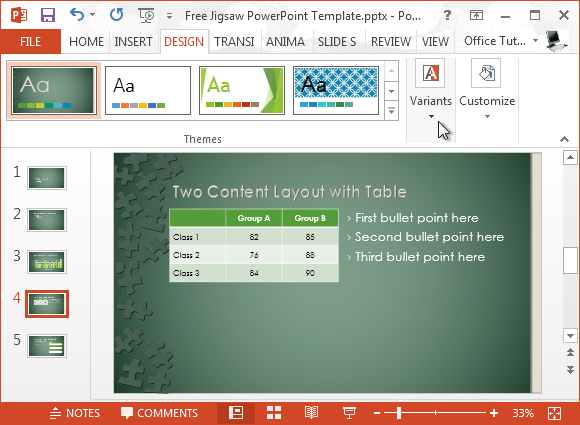 The template is available in PPTX format which means it is compatible with PowerPoint 2007 and later editions, including PowerPoint 2016.