Using 3D templates for PowerPoint can be a good strategy to make your content more attention grabbing, with the visual aid of attractive three-dimensional designs. We previously brought you a post about Free 3D Cube Templates for PowerPoint in which we suggested some free templates that you can use for making 3D cube like slides. This time we have another awesome template which gives an illustration of beautiful 3D cubes.
Free 3D Floating Cubes PowerPoint Template provides a standalone slide with transparent rectangular shapes that look like ice cubes. This template can be used in a number of ways, such as for making title slides or content slides where you can add additional images or text to merge the 3D floating cubes with your own content.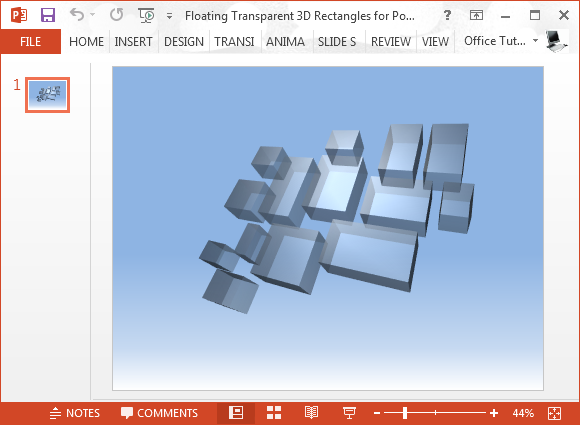 Customize 3D Floating Cubes
There are a number of ways by which you can customize this template. You can either click on the 3D cubes and edit their outlook using PowerPoint Drawing Tools or head over to the Design tab in PowerPoint to change the layout colors and customize the design.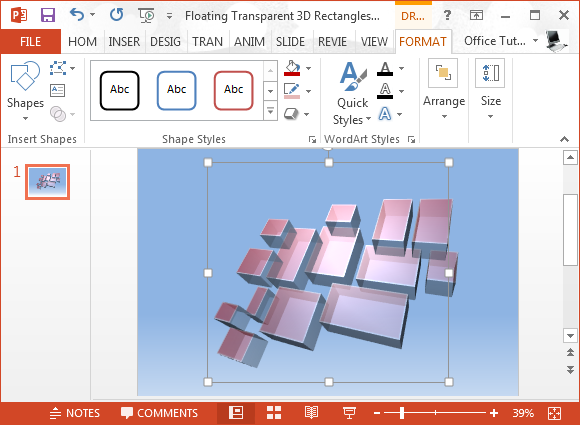 You can even copy the 3D illustration and add it to new slides or duplicate the existing slide. Since the illustration comes with a transparent background, it will gel with your default background colors automatically when pasted to a new background.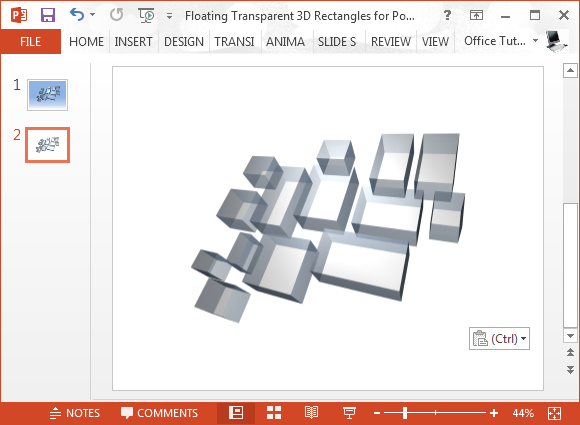 We changed the background and cube colors and added a title to give a demonstration as to how you can customize this 3D template. As this is a general-purpose template, you can use it according to your specific presentation topic by customizing it in a number of ways.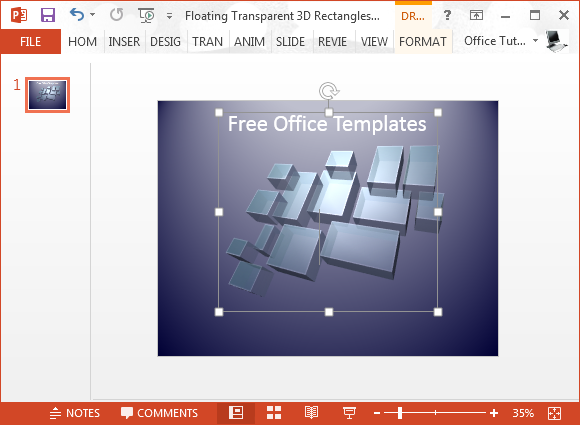 This free 3D template for PowerPoint comes as a PPTX file, which means it is compatible with PowerPoint 2007, 2010, 2013 and PowerPoint 2016.