Gardening, be it for growing flowers, vegetables, fruits or exotic plants can be fun and a huge stress reliever. However, you might want to keep track of various gardening related details to keep track of  and to account for the need of gardening related tasks and inputs.
Plan Your Garden with a Simple Excel Template
The Free Garden Planner Excel Template is meant to help you plan your garden by making a plant inventory, logging your seeding, creating a track list and recording other relevant details.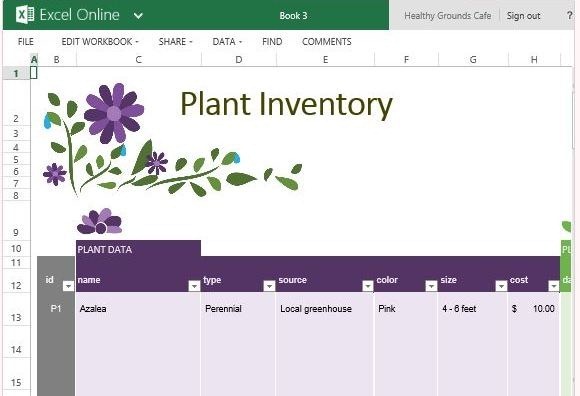 Create Your Gardening Inventory
Using the various sections in this free Office template you can catalogue your gardening tasks and plants. The available sections include columns for adding Seed Data, Averages, Plants, Task List and Notes.
You can also change the given labels and customize the template to suit your specific needs. The built-in filters also make it easy to sort out necessary information with ease.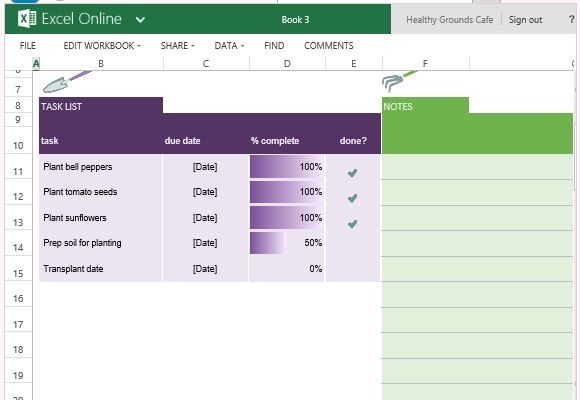 Record Seed Logs, Fertilization and Other Details
Over a period of time you can record intricate details regarding your gardening tasks and requirements ranging from tray numbers, type, sources, germination, growth progress to other essential details like feeding and fertilization related information.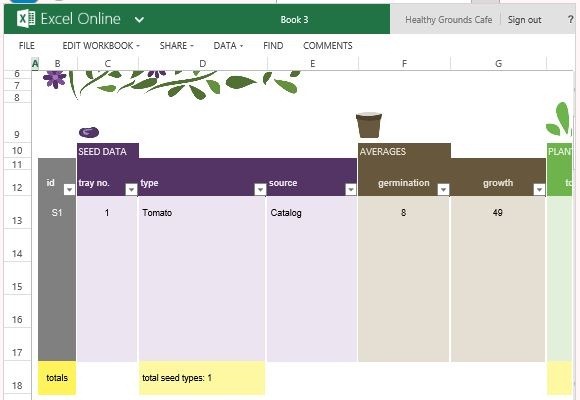 This template is available via Office Online using the Excel Online Web app, however, you can also download it offline after logging in using your Microsoft account. If you edit it directly from a browser using Excel Online, you can also share it via email or direct link with others, as well as collaborate on your sheet like a Google Drive spreadsheet.