Want to insert a quick mind map to your presentations? How about making a mind map on the go? Text 2 MindMap is a handy web service for making quick mind maps using a simple interface where you can rearrange and organize your ideas in the form of mind maps using drag and drop.
Making a Mind Map with Text 2 Mind Map
When you visit Text 2 Mind Map you are given a sample, editable mind map. You can get started by changing the sample content of the map by adding your own.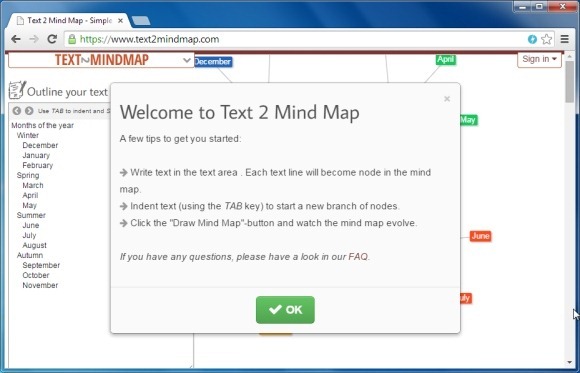 Create and Customize Mind Maps and Concept Maps
You can make mind maps and concept maps by simply editing the outline text and creating text strings based on your ideas to display interconnected content. All text based editing can be performed via the Text tab.
You can customize your mind maps using different colors and by customizing the lines width, font and position of map elements; using options via the Options tab. Using different colors can help you easily identify similar and different text strings and represent various topics and sub-topics. This can be particularly useful if you intend to share your mind map in a presentation, as your audience can identify essential topics and sub-topics with the help of colors and content size.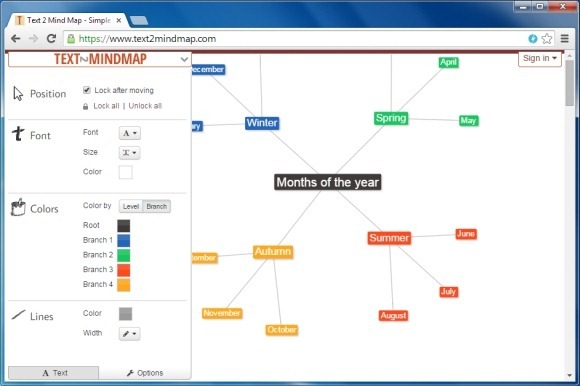 Download Your Mind Map in Different Formats or Share it Online
Your mind map can be either shared online via direct link or you can download it as an image or PDF file. You can also make use of the Zoom option via the text 2 Mind Map website to present your mind map directly from a browser.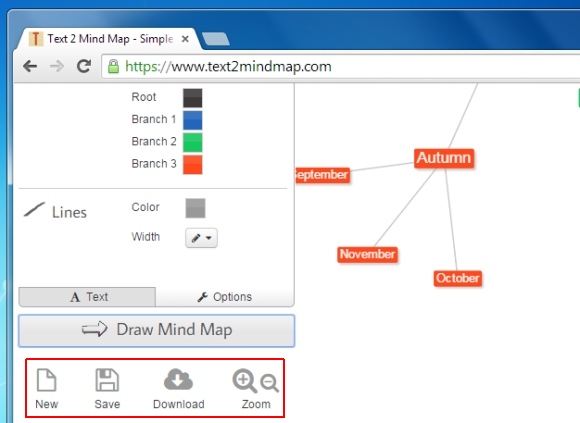 Text 2 Mind Map is a free service but you can also get a paid account for HTTPS security, cloud storage for your mind maps and other exclusive features. To start making your mind maps, head over to Text 2 Mind Map and begin visually arranging your thoughts.
Go to Text 2 Mind Map