The Blur Picture Effect PowerPoint Template is a unique template which provides a background image with a blur overlay image, along with three small images on top. Reproducing this blur effect is quite easy and you can replace the ample images with your own to create stunning blur effect slides.

Replace Sample Images with your Own
The sample images in this PowerPoint Template, be it the overlay or the background image can be easily replaced. In the screenshot below we have demonstrated how you can replace the sample overlay images to remodel this blur effect slide.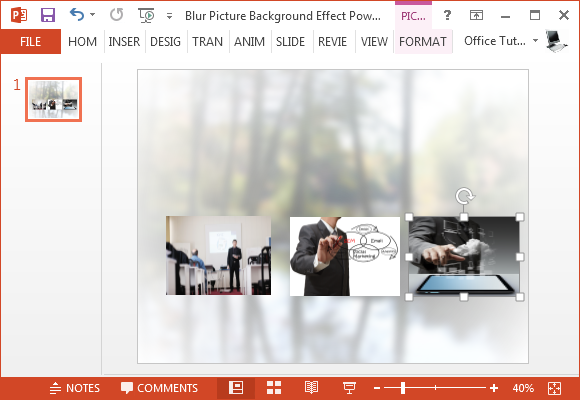 Drag to Remove Blur Effect Image
The blur effect in this template is actually just an overlay shape which you can drag aside. Once the blur image is pushed aside, you can then select and change the sample forest image background with your own.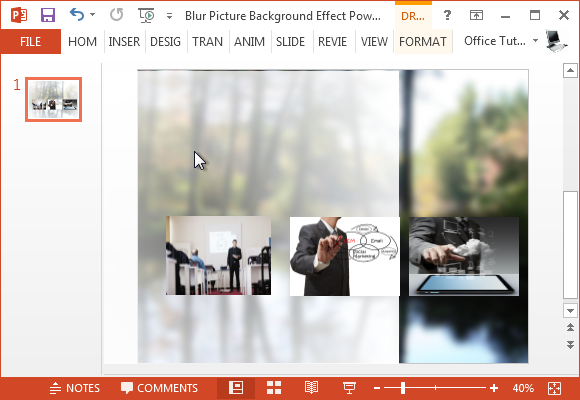 In the example below, we replaced the background image, placed the blur effect overlay image on top of it and also changed the three top images. You can of course, also add a title, sub-title and detailed text to these slides to create slides with the blur picture effect. In case your presentation is about nature, tourism, conservation or a related topic, you can even use the template in its original form.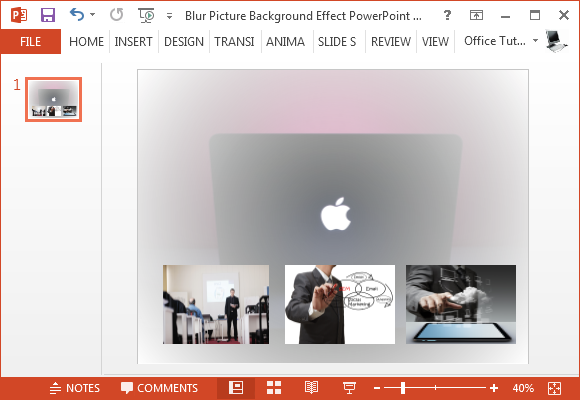 Instructions for Reproducing the Blur Effect
For complete instructions regarding how you can reproduce the blur effect, see the speaker notes in this template. These notes give detailed step by step instructions for reproducing the effect in the sample slide.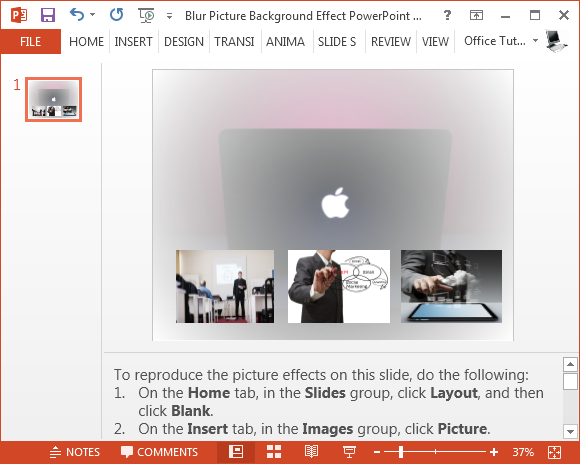 For more unorthodox slide decks, see our reviews for Free Animated PowerPoint Templates.