Good managers can make or break an organization. The Free Managerial Skills PowerPoint Template provides an editable diagram with various key terms attached to what can be deemed as a good manager. The sample illustration in this template depicts words coming out of a brain, namely; environment, challenges, innovation, flexibility, common goals, and recognition.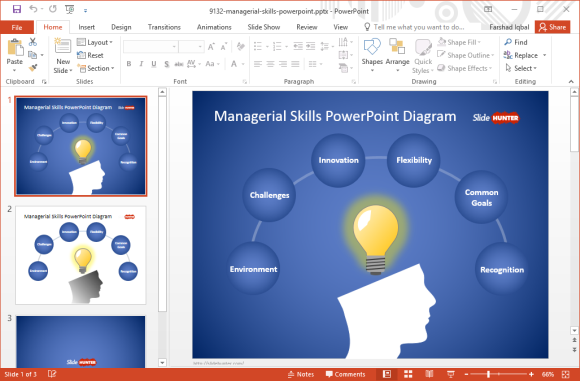 Comprehensively Edit Sample Illustration to Create your Own Diagrams
There are two slides with the same illustration. The difference between the two sample slides is that of the background color. The first slide has a blue background and the second a white one. Both illustrations are easily editable, as you can not only edit the words in the sample diagram but also change the color of slide objects.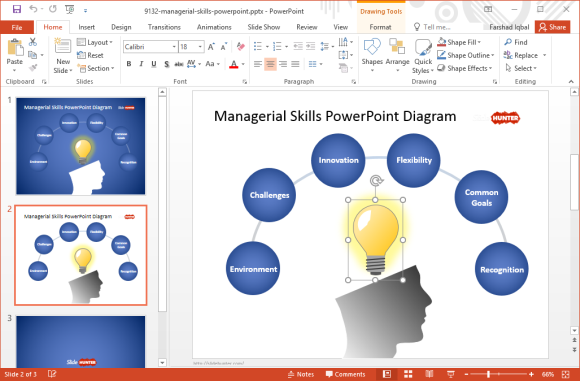 You can also change the background color of slides, rearrange objects, resize them or add additional content to create custom slide designs. Despite being a free template, the features in this slide deck are that of premium presentation templates. This is because the level of editability offered by default is usually present only in paid slide decks. this is what makes this template really handy to use for making business themed diagrams.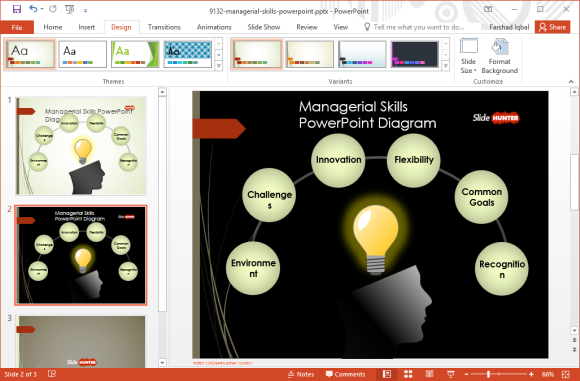 The template is quite generic and you can easily change it to suit your specific topic. This leaves enough scope to mould the sample illustrations within the two slides for making anything from a diagram about management or managerial skills to a slide for a brainstorming session, a mind map, business diagram, etc.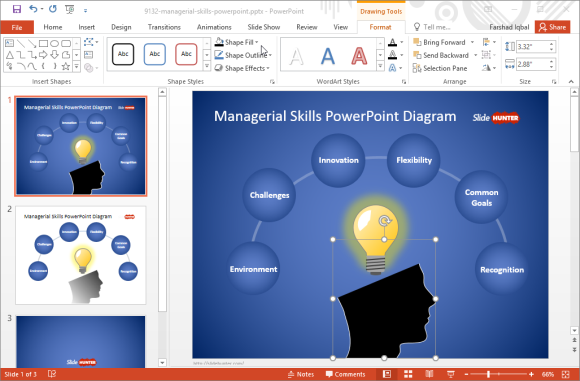 You can download this free diagram template for PowerPoint from SlideHunter; which also offers a plethora of business themed presentation templates for free. In fact, the website contains more than 4000 free PowerPoint templates.