While you might have heard of presentation templates for PowerPoint, what can be of immense convenience is to have an exclusive chart template which can be edited to create appropriate charts with your data. Chart Chooser is a website which provides free editable chart templates for PowerPoint and Microsoft Excel.

Download Free Excel and PowerPoint Chart Templates
A project of Juice Analytics, this website offers a number of chart templates for Excel and PowerPoint. Just sift through the given chart templates and download the one that best matches your requirements. Once downloaded, you can add your own data to quickly create charts in the form of PowerPoint slides or Excel spreadsheets.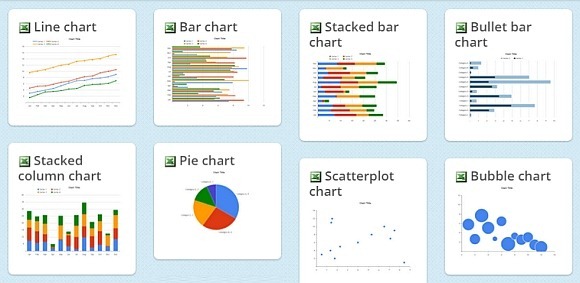 Find Relevant Charts via Categories
The website provides a number of filters to help you locate the most appropriate chart. First off, click PowerPoint or Excel option. This will reveal the charts for the respective platform. You can also use various other filters to find relevant chart types. The available categories include, Comparison, Distribution, Trend, Relationship, Composition and Table. To view all chart types from a specific platform, click All.
To download a chart, simply hover your mouse over the thumbnail image; this will reveal the 'Download' option.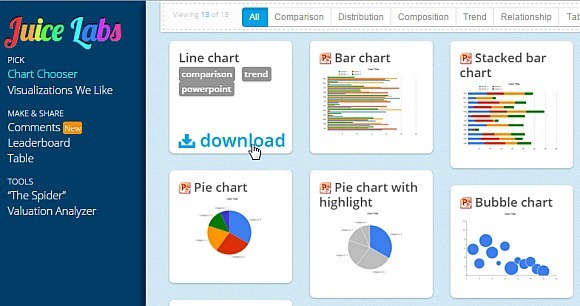 Edit Charts Offline
After your required chart is downloaded, you can edit it in the respective application using Ribbon menu options, such as the Chart Tools. The below screenshots show downloaded charts in PowerPoint and Excel.
Chart Chooser PowerPoint Chart Template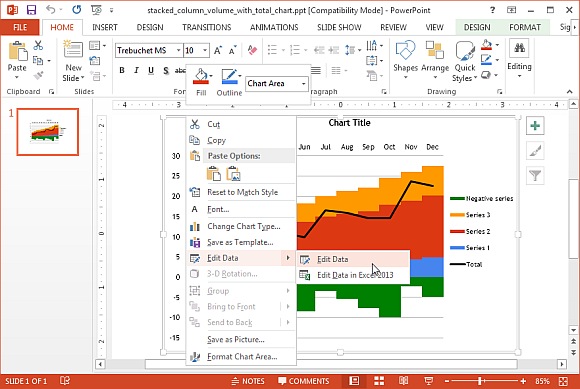 Chart Chooser Excel Chart Template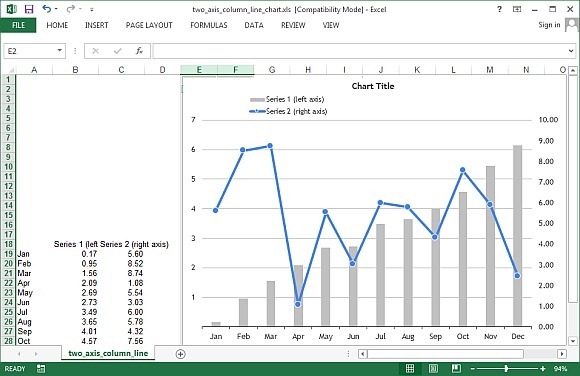 While the charts available at Chart Chooser are quite rudimentary and might even be easily generated in Excel or PowerPoint with a bit of effort, however, downloading readymade templates can help you save some time with making charts from scratch and if you're not very proficient in identifying the relevant type of chart for your data, then the filters at Chart Chooser can be useful in helping you identify appropriate chart types for your data set.
Go to Chart Chooser