Presentations can be difficult to share via email as many a times they can exceed the 25MB limit imposed by most service providers. Moreover, the recipient might not be able to view the presentation because he/she might not have the respective application (e.g. PowerPoint) installed on their computer. Below are a few handy free web services which you can use for sharing PowerPoint presentations online.
OneDrive
Previously known as SkyDrive, OneDrive can be a good resource for sharing presentations online, especially because it comes tied to the PowerPoint Web App. Your shared presentations can be viewed by anyone by logging in with a Microsoft account, to use the free PowerPoint web app for viewing and editing the presentation using an Internet browser.
Go to OneDrive

Google Drive
Like OneDrive, Google Drive also provides the ability to view files from various file formats, making it possible for you to share your presentations online, which can be viewed using Google Drive or downloaded for offline viewing.
Go to Google Drive

Box
Box like Google Drive and OneDrive not only provides good cloud storage options but also makes it easy to access and view files from various file formats, making it handy for sharing heavy presentations.
Go to Box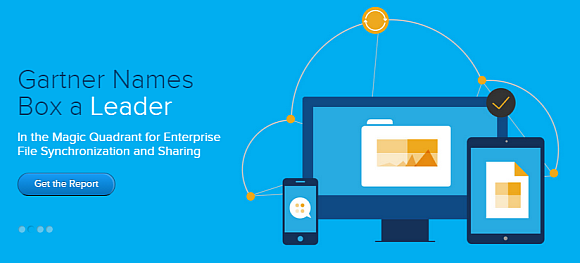 Dropbox
Dropbox is perhaps the most famous cloud storage service for sharing different kinds of files. Other than file viewing and sharing ability, what makes Dropbox quite handy is its integration with a plethora of other services. In fact, most web services offering anything even remotely related to document viewing, editing and sharing, often have Dropbox integration. Even gaming platforms like Steam come with the ability to connect to Dropbox for saving your data.
Go to Dropbox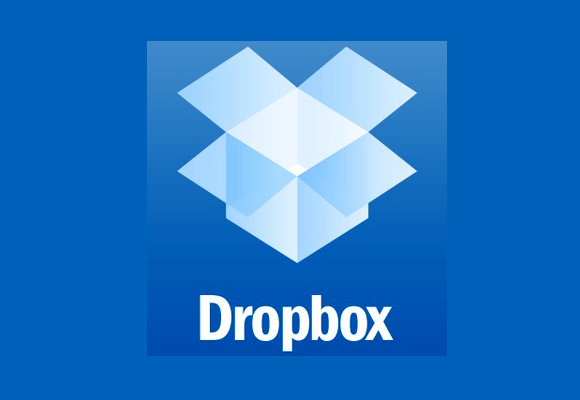 SlideOnline
This is a simple web service which enables uploading PowerPoint and PDF files after which they are rendered in a presentable, shareable format, as online slide shows. You can choose to keep your slide shows private or make them public so that anyone can see them.
Go to SlideOnline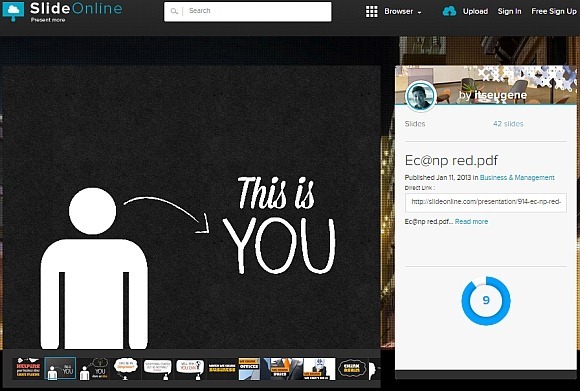 TransferBigFiles
If you have an extremely heavy file to share, be it a presentation, video file or document, you can use this simple service for sharing files as heavy as 20GB. You can read more about the features of this service from our post about TransferBigFiles.
Go to TransferBigFiles