Incorporating animations and presenting your slides like a storyboard can be very effective to impress your audience. However, most presenters lack the know how to create complex animations, this is where StoryBoardThat comes in handy.
Create Animated Storyboards in Minutes!
StoryBoardThat is a service which makes it possible to create animated presentations online by simply adding images and text to readymade storyboard templates.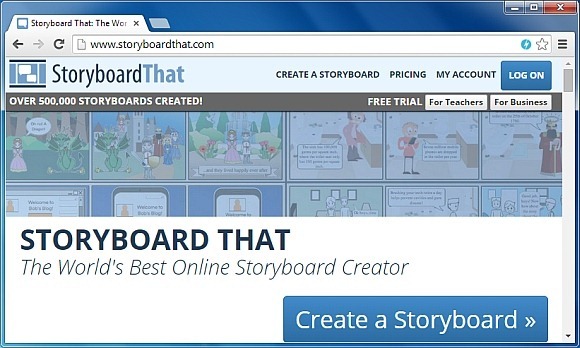 Add  Characters, Scenes and Text to Build your Storyboard
Using this web app is as easy as it gets, just sign up for an account and you can begin using readymade content for making slides which can be converted to a PowerPoint presentation or online storyboard.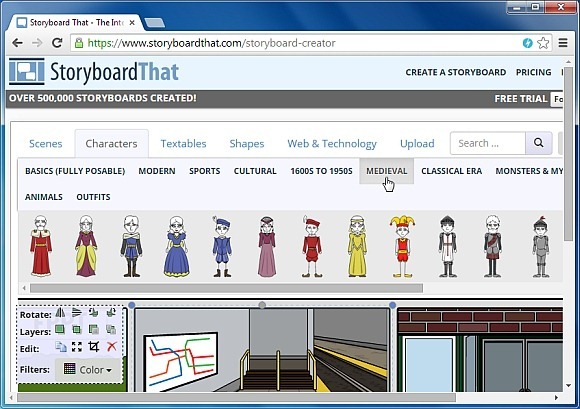 StoryBoardThat provides a range of menus and sub-menus for picking characters, scenes and customization options for making sure your picked content resonates with your ideas, with options that allow you to customize the layer, color, angle of the added scenes, as well as a variety of categories to add scenes from, ranging from Town, School, Work, Homes, US History to Patterns, Mythical and Outdoor settings.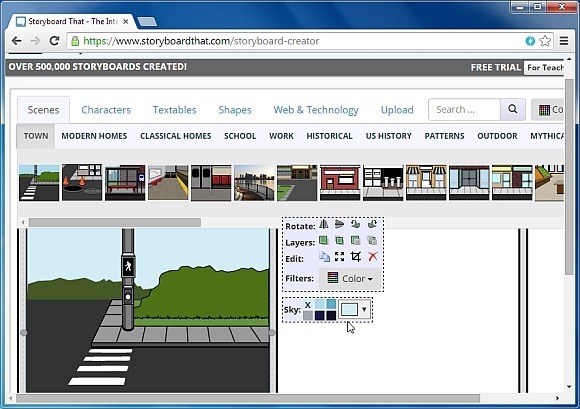 You can add text to these scenes to present your message like a slide. This can help you create new scenes using various scenes and characters, with text to explain your storyboard.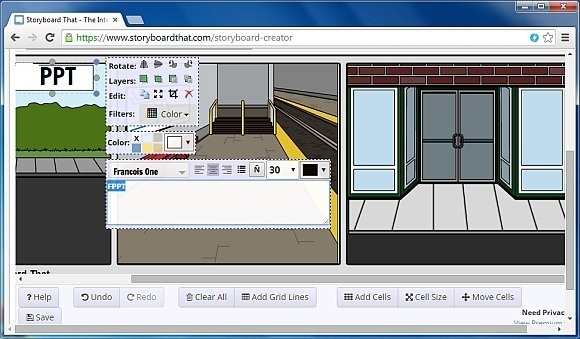 Save Storyboards as PowerPoint Presentations or Share them Online
You can save your storyboards online, share them with others, as well as print them on paper, download images, make a folding card, embed your storyboards to websites and even download them as PowerPoint presentations. You can even present your animated content as a Slide Show right from within a browser, using your StoryBoardThat account.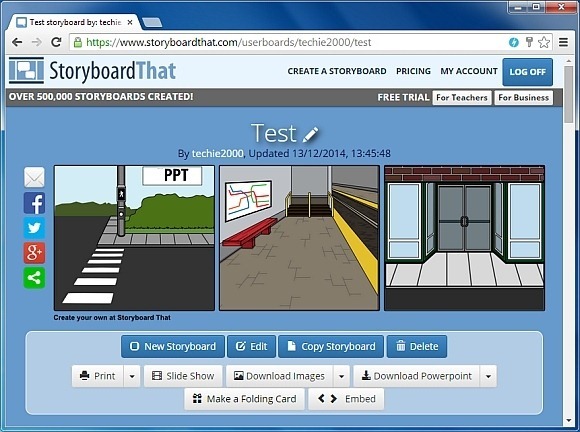 The image given below shows a downloaded storyboard in PowerPoint format. As you can see, the customized scenes were easily converted into PowerPoint slides, ready for presentation.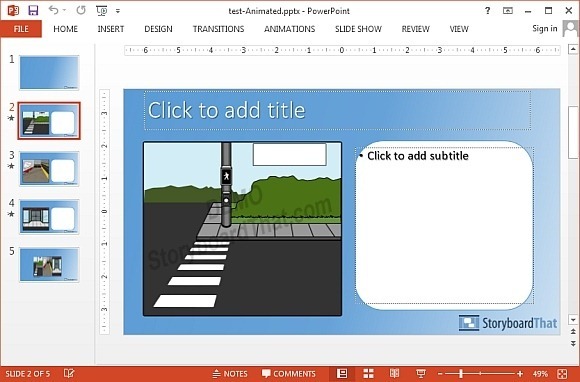 StoryBoardThat also works well on mobile devices and you can make your storyboards from a laptop, tablet or smartphone, on the go.