"How did he do that?" could be one of the impressions you should look for from your audience to know that you have piqued their interest and captured their attention. As a presenter of a slideshow or a report, you should be able to effectively communicate your message while engaging your audience in awe.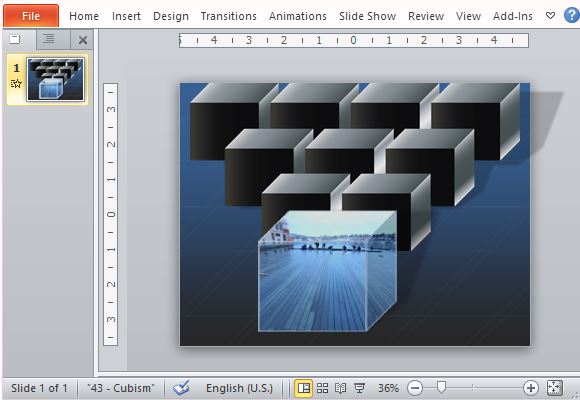 The Animated Cube PowerPoint Template is a beautiful and captivating slide animation that you can use for any of your presentations to create a wonderful impression on your audience. This effect will definitely make their eyes glued on your presentation and attentive with what you have to say, much like many animated 3D cubes. You can also download these 3D Cubes Templates for PowerPoint.
Wow Your Audience with Animated Cubes
This template is an animated cube that is free to download from the Office portal to allow you to show an animated picture inside a cube, which stands out from other cubes behind it. Even this imagery is meaningful and perfect if you want to send a message about standing out and being unique from the crowd.
Because of its order and geometric shape, this Animated Cube PowerPoint Template works well with presentations involving architecture, photography, art, design, landscapes, gadgets, engineering, technology, modernism, geometry, and so many more. You can use it as an opening slide or even a transition slide. You can also use it if you want to highlight an image or emphasize a point.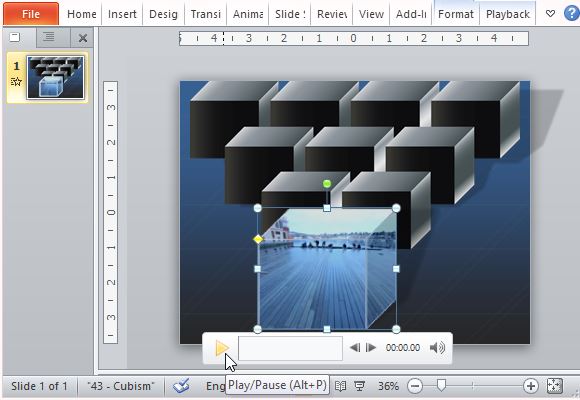 Elegant Background and Convenient Notes Pane
This animated PowerPoint features a deep dark blue background, which lightens up on top of the slide to add depth. On it is a set of gradient gray cubes that have a metallic effect to them. The cubes are set neatly in rows that form an inverted triangle. At the very front is a single cube that shows your video or animation.
The color scheme of this template is appropriate for any presentation theme so you can just copy and paste it to your existing presentation. You can also easily build a new presentation around this template. Either way, the effects are the same, which you can reproduce and customize by following the instructions in the Notes Pane the come with the template.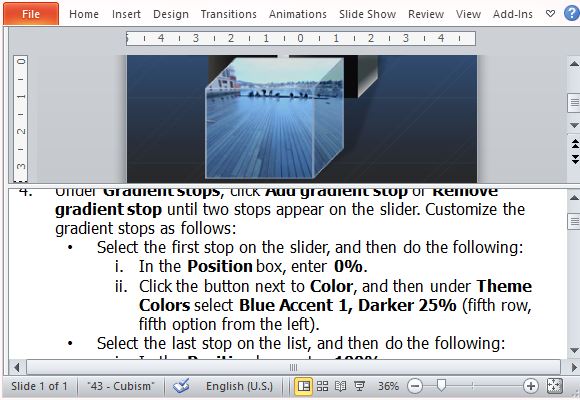 Go to Format Shape to create lines for the cube. Duplicate the lines and follow the instructions in the Notes Pane. Meanwhile, you an insert your video from your computer and go ahead with the steps in the Notes Pane.