Whatever your presentation is about, you can still express your creativity and personality using Microsoft PowerPoint. We have reviewed many Free Office Templates which can allow you to creatively express yourself and display your content in a way that would captivate and entertain your audience. The 3D Cube Templates for PowerPoint mentioned below are finely crafted presentation templates which provide a unique method of presenting slides in the form of attractive 3D cubes.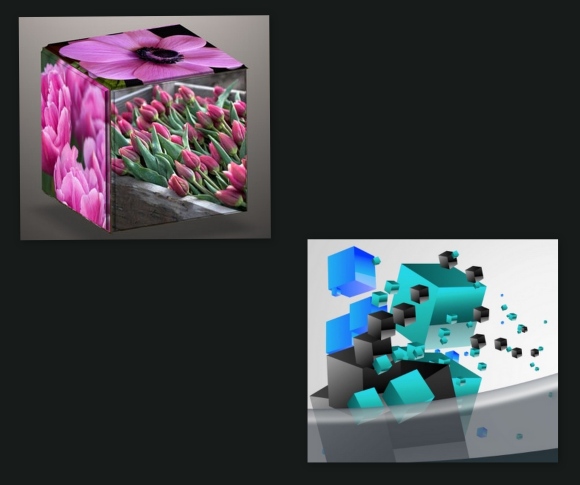 Free 3D Cube PowerPoint Template
This Free 3D Cube PowerPoint Template features a professionally designed cover slide. It contains 3D cubes of various sizes that seem to be moving in midair. The template allows you to clearly display your presentation title through the transparent grey overlay that curves and borders the slide. The text is in bold, white color for maximum readability, even for audience sitting from a far.
The inside slide contains the cover slide image, only in a faded, watermark effect. This way, the image will help retain uniformity for your whole presentation deck but still allow you to clearly display your content, whether it is a text, list, table, graph or diagram. Simply duplicate the slide to create more and complete your slideshow. Then insert or type in your data.
Go to Download Free 3D Cubes PowerPoint Template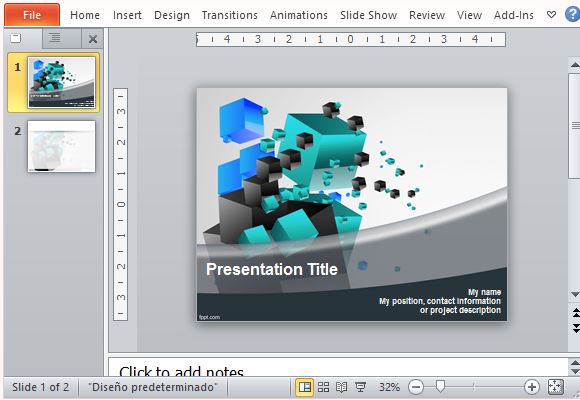 Animated Spinning Cube PowerPoint Template
If you want to showcase a set of photographs in a way that will wow your audience, you can use this Animated Spinning Cube PowerPoint Template. This free template features a 3D cube that contains photos on each side. The photos switch with each other, which can entertain and captivate your audience.
The template allows for a new way to view photos using only one slide, giving an illusion of a rotating cube. The template also contains tips and guides to reproduce the slide template and use your own set of photos. This template is perfect for photography, training, tourism and many types of presentations where you would need to show images to convey your message.
Go to Download Animated Spinning Cube PowerPoint Template