There are many business presentation templates that you can use to make it easy for you to convey your message in a professional and highly interesting manner. These templates are convenient because you do not need to start from scratch and therefore save time, while allowing you to concentrate on your topic. You can create corporate presentations using the template we will discuss below.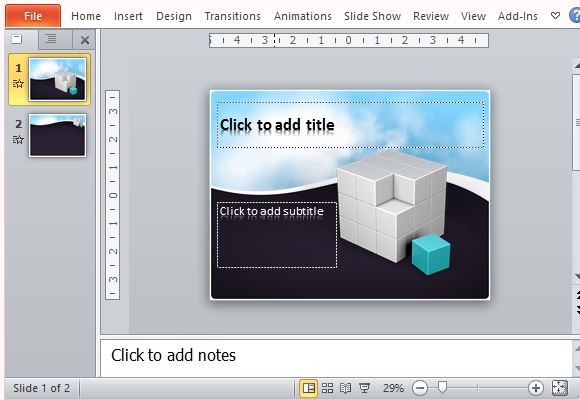 The Free Animated 3D Cube Template is a free template for PowerPoint which is actually a video template made for Microsoft Office by PresentationPRO.
The template looks basic and simple, with a minimalist, futuristic design that is applicable for many business, academic, and even personal topics. It contains a blue, cloud-like background that contrasts with the curving black and gray shape overlay. It is dominated by a set of gray cubes forming a bigger cube, and a single blue cube detached from it.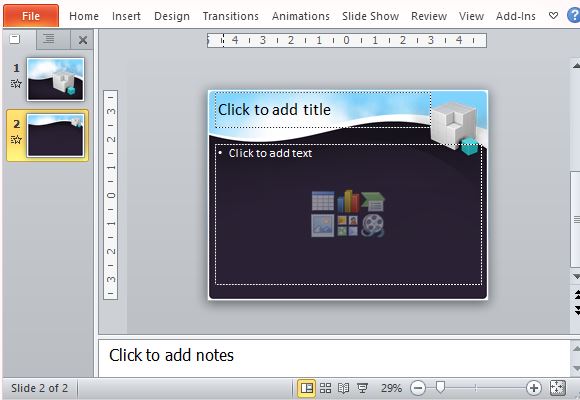 The template's video lies in the clouds that are in the background, which subtly moves. The video is simple, yet it doesn't distract the audience from your presentation content, which is important in employing presentation effects and videos. These elements should add interest to your every slide without grabbing the focus of the whole presentation away from the topic itself.
This Animated 3D Cube Template contains 2 slides: cover slide and content slide. The content slide has enough space for your text, tables, lists, charts, diagrams or photos. All you have to do is to duplicate as many slides as you want.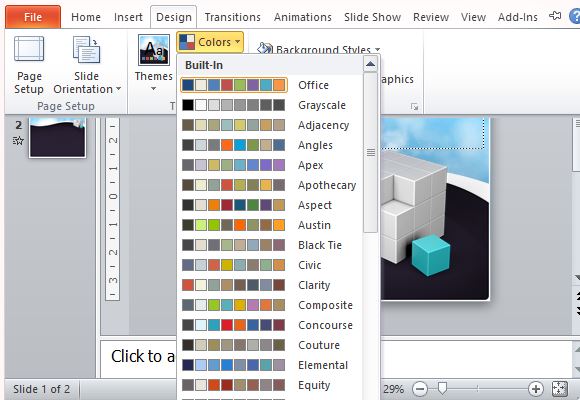 This template has been primarily designed for PowerPoint 2010 but is also compatible with other versions, including PowerPoint 2013.
Update:
This template is not available anymore, you can download alternative cube templates from the link below:
Go to Download Free Animated 3D Cube Templates for PowerPoint (Alternative Templates)