The Urban PowerPoint Template comes with a modern background design for making presentations related to various topics with a blue color tone that can be particularly useful for making formal presentations related to business or educational topics.

Modern Lines with an Elegant Blue Presentation Background
In line with the recent shift by Microsoft, this template is available not as a directly downloadable PowerPoint Template but rather as a PowerPoint Online Template. This means that you can login with a Microsoft account to use this template directly from a browser or download it to your device.
Either way, you will require logging in first with a Microsoft account. While Microsoft has made it possible to use the PowerPoint Web App for free, the idea is to make sure that people also use a Microsoft account.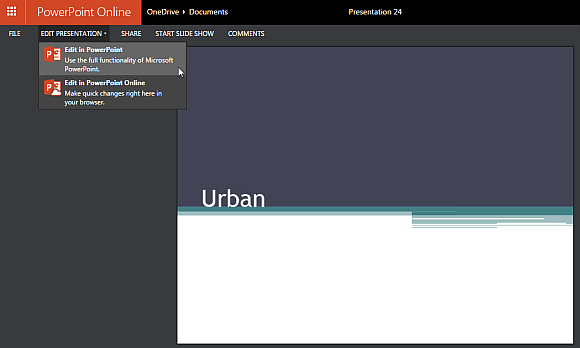 This template is completely editable using both the online or offline version of PowerPoint and you can easily replicate the standalone slide to create presentations related to virtually any topic that comes to mind. Just add your own text and images to customize this template.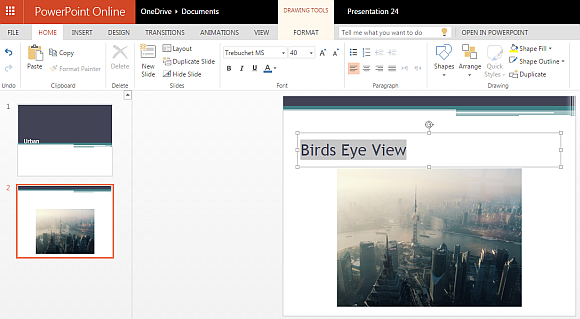 This template is available in Standard orientation, however, if you have used PowerPoint 2013, you might know that it provides support for true widescreen orientation, which enables making your templates fit for widescreen monitors by adjusting their layout via Design –> Slide Size –> Widescreen (16:9). You can also keep a custom slide orientation.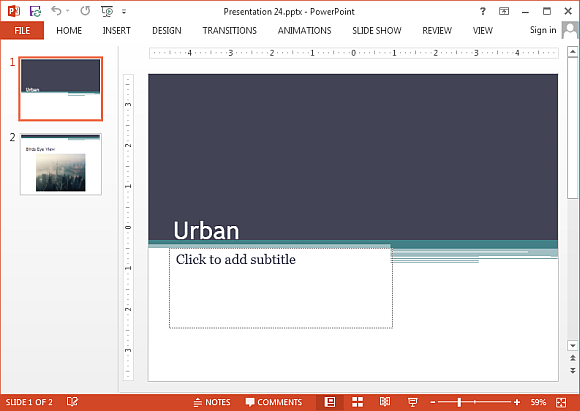 To access this template, head over to the Office Online Templates Gallery via the below link.