Pixabay is a famous website for downloading high-resolution images. However, looking for images via a browser and downloading them individually can be time-consuming. This is why you can simply opt for the Pixabay add-in for PowerPoint to instantly search and add images to PowerPoint.
Adding the Pixabay Add-in for PowerPoint and Word
You can search and install the Pixabay add-in via the Office Store which is available in Office 2013 and later editions like PowerPoint 2016. You can also install the add-in via AppSource. The latter might be useful if you want to use the add-in with PowerPoint Online. Moreover, the add-in is also compatible with Microsoft Word and Word Online.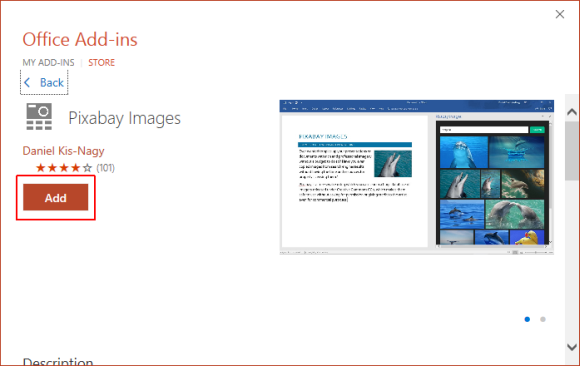 Search and Add Images
Once installed, you can begin searching images by keyword right from within PowerPoint or Word. Once you like an image, click the image to insert it to your document or slide. You can drag to resize the image according to requirement. Since the images are high-resolution, you can resize the images without worrying much about pixelation.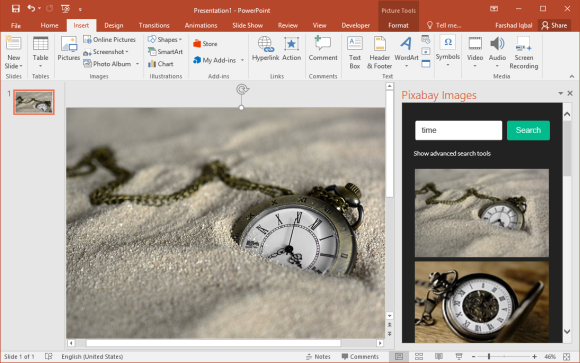 Photos and Illustrations
Other than photos, you can also search and add illustrations from Pixabay. This can allow presenters to not only add high-resolution photos but also illustrations for designing slide layouts, backgrounds and diagrams.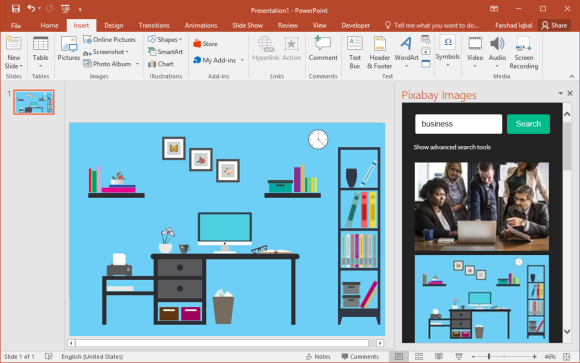 Pixabay Advanced Options
You can also go to Advanced Options for searching images by image type, orientation (horizontal and vertical), category, and image size. You can also choose to enable safe search and editor's choice to filter images results.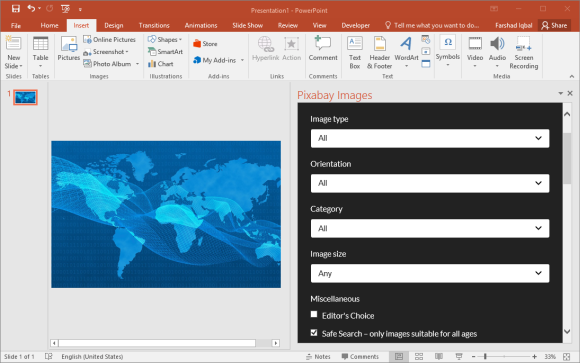 The Pixabay add-in supports PowerPoint 2013 SP1+, PowerPoint 2016 (PC and Mac), PowerPoint Online, Word 2013 SP1+, Word 2016 (PC and Mac) and Word Online.
You can also install the Pixabay ad-in for PowerPoint or Word via AppSource. You might also want to check out the Pexels Add-in for PowerPoint, which provides similar functionality via the Pexels website.
Go to Pixabay Add-in