After children complete a certain level of education, they are given diplomas to recognize that achievement. While you don't really expect a child to not be promoted after kindergarten and any recognition is usually a mere formality, it is still essential to have a certificate which recognizes a child's achievement and serves as proof for completion of a certain level of basic education in case parents need to switch to a new school.
Printable Kindergarten Diploma
The Printable Kindergarten Diploma Template for PowerPoint is a free template for making printable diplomas for kindergarten children.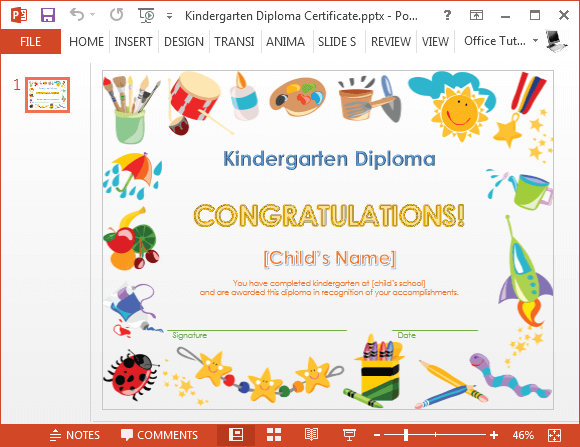 Easy to Edit Diploma Template
The layout is easy enough to use and you can edit the various text-boxes to fill in the needed information for making a diploma for your school. There is space for adding the title, student's name, achievement details, signature of the teacher and date. You can also choose to keep blank space with a line in the middle of the diploma to fill in student names using a pen. This might help save time, as you will not require typing each student's name individually.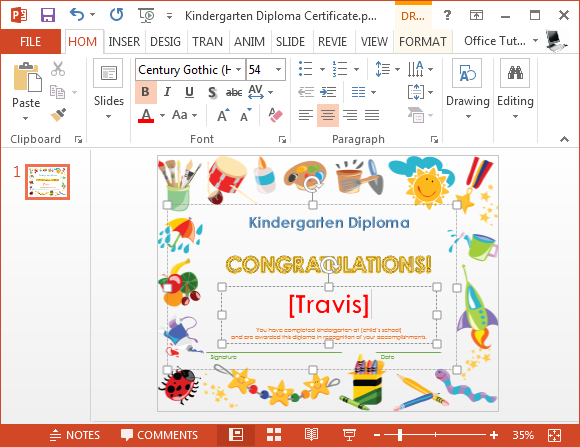 Change Default Background
You can also play around with the default layout by changing the color of text and adding additional images to the background. You can even choose to keep merely the format and completely alter the background via the Design tab.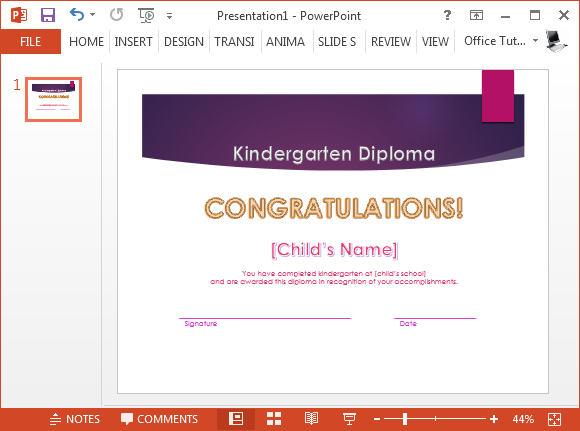 Once your customized diploma is ready, you can print it out to instantly create a professional looking diploma for your school. Needless to say, you can also insert a logo for your educational institute to add branding to the diplomas.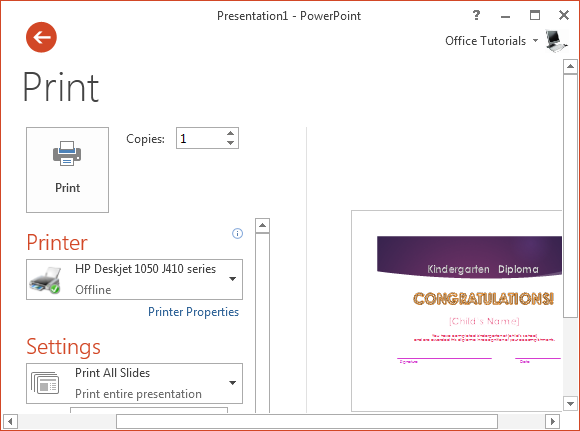 This free diploma template can also be edited for making certificates of achievement for school children. Since the customization possibilities are quite endless, you can choose to edit the template for making different types of diplomas for students with ease.
Go to Download Printable Kindergarten Diploma Template for PowerPoint