Medical brochures can be important for hospitals, diagnostic centers, medical stores and for companies marketing medical products. The brochures can help provide a basic overview of the business and its offered services and products.
Free Printable Brochure Maker Template for PowerPoint
To create printable medical brochures in PowerPoint, you can use various free templates that are flexible enough to help you design professional looking content. Tri-fold business, medical brochure for PowerPoint is a free template with a red and white color tone for making printable two sided brochures.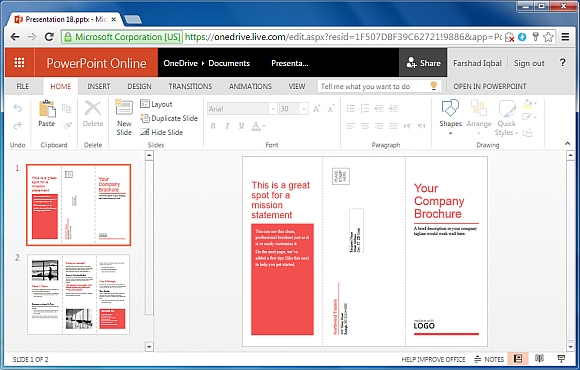 Personalize Template With Custom Branding
This tri-fold brochure template has a six panel layout and therefore, is also perfect for making brochures which you might require mailing to your existing or potential clients. The template contains various relevant sections for adding your company's logo, description and images. Just replace the sample content and you're good to go.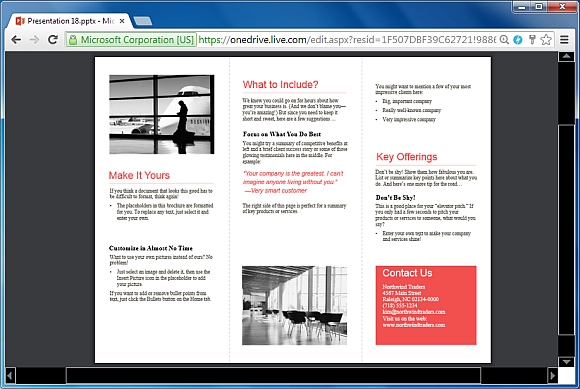 Access Your Brochure Online and Offline
The template is available in PowerPoint Online which means you will require a Microsoft account to login and use it. However, you can also save it offline after it is downloaded. To download the template, login and go to the File menu to download it offline.
This also means that you can save your template in OneDrive and access it anywhere, on the go.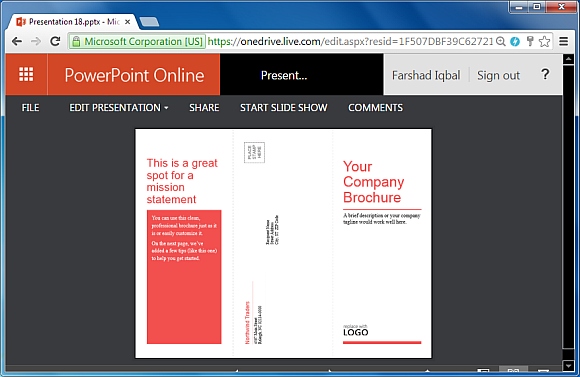 You can download this template from the PowerPoint Online link below and also explore similar printable brochure templates from our collection of Free Brochure Templates for PowerPoint.
Go to Tri-fold Business, Medical Brochure Template for PowerPoint