Many have used free cloud storage services like OneDrive, Dropbox and Google Drive. However, all of these come with a number of issues, which make them inadequate for professional use.
Why Famous Cloud Storage Services Aren't Good For Professional Use?
For example, Dropbox user data has been exposed several times due to security loopholes, whereas, Google Drive isn't good for saving a wide range of file formats, such as perhaps files from a database. Similarly, OneDrive (SkyDrive) app has suffered from a plethora of user complaints after installing Windows 8 updates.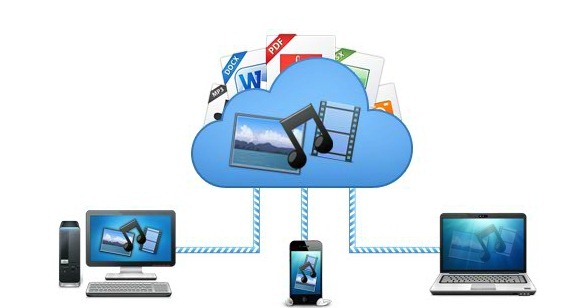 Why Services Like JustCloud Might Be A Better Choice?
Before I explain why you might find JustCloud to be useful, it is worth mentioning here that the use of this service is more associated with user preference. For example, some people might find Amazon S3 to be perfect to fulfill their requirements, whereas others might find Backblaze to be useful. The point I'm trying to make is that where famous free cloud storage services have failed, others are filling in and providing an exceptional service or features that professional and small-medium size businesses in particular can benefit from.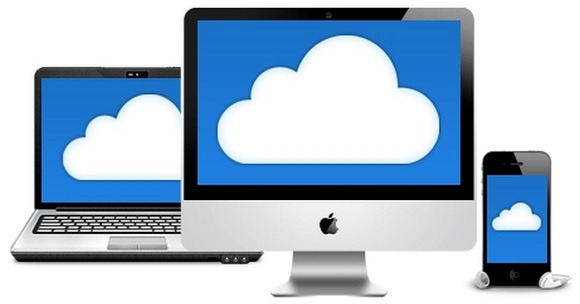 Among the various benefits of using JustCloud, one is bank grade security, which ensure secure cloud backup, followed by unlimited cloud storage at arguably a cheaper price. Furthermore, JustCloud offers apps for a wide variety of platforms, even ones for which some famous cloud backup services are yet to provide functional apps. JustCloud is available for Windows, Mac OS and Linux on one hand and for mobile devices it has apps for Android, iOS and BlackBerry, with an app for Windows 8.1 available at the Windows Store.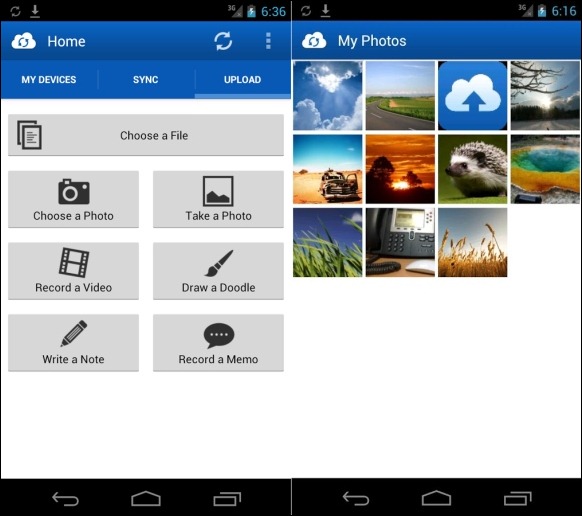 Backup Your Files, View Documents And Stream Media With JustCloud
JustCloud not only supports basic file backup but also allows you to view documents and also to stream your videos and music. This means that you can not only open your PowerPoint files online but also view photos and media using one app.
You can get started with JustCloud by signing up for an account and downloading an app for your device.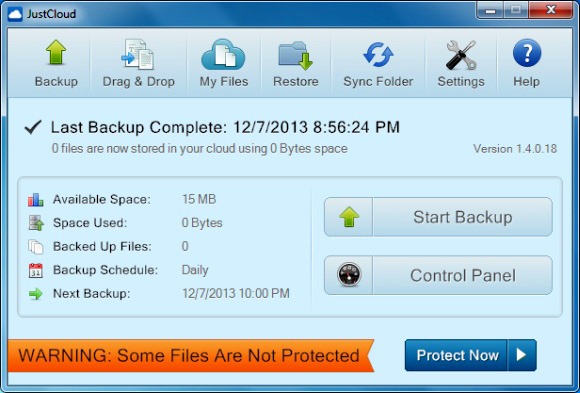 Backup Entire Hard Drive Volumes
You can not only backup folders but even select entire hard drive volumes using JustCloud. Being able to backup entire hard drive volumes is pretty logical as it can allow you to make good use of the unlimited cloud storage.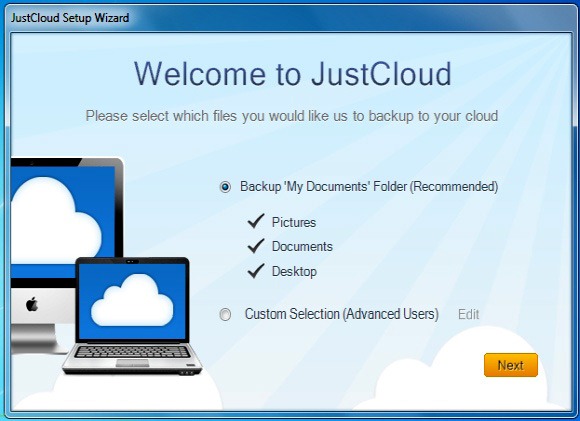 Backup Schedules And Unlimited File Versioning
Another fine feature of JustCloud is unlimited file versioning, and the utility to schedule backups using various handy options, including power management options and backup for open documents. Furthermore, unlike common cloud backup services, you get unlimited file version backups, whereas most services provide around only a dozen file versions (to extract an older version in case you overwrite a file accidentally).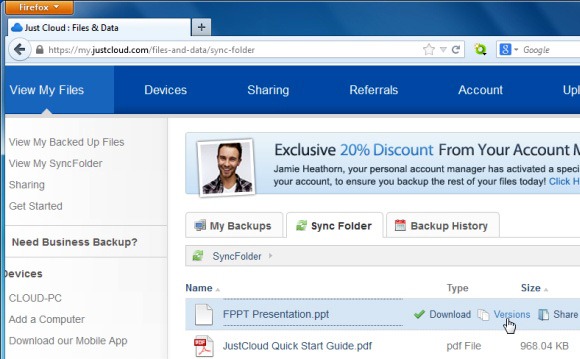 The Downside Of Using JustCloud
While JustCloud has many useful features there are a few things you might not like. For example, for people who like free cloud storage, JustCloud is only limited to a 14-day trial. Moreover, users have complained that the JustCloud pop-ups are quite annoying and additional features require upgrades, which some find unjustified.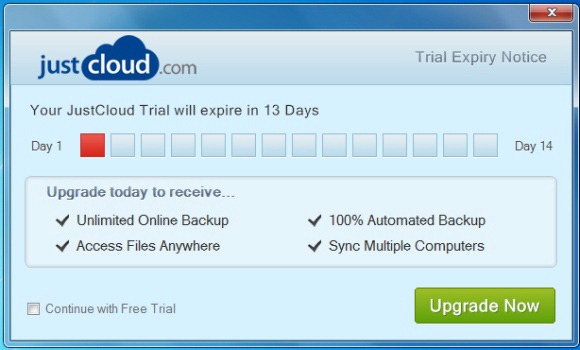 To find out more, head over to JustCloud to see the plans, pricing and features and to test drive JustCloud on a 14-day trial basis. You can also become a Reseller by becoming a part of the JustCloud Reseller Programme.
Go to JustCloud