You might require creating a presentation with your resume to briefly explain about your professional achievements and past history. In such a case it would be best to keep the presentation brief and precise. The Free Single Slide Resume Template for PowerPoint gives a single slide with a flat design resume layout for you to create a professional resume in no time.
Two Color Schemes
The presentation template comes in two color schemes. One of the resumes has a light greenish color tone with a mix of white, whereas the other replaces the green color with a shade of blue. Both designs come within the single zip file downloadable from the developer's website. This zip file contains both templates separately.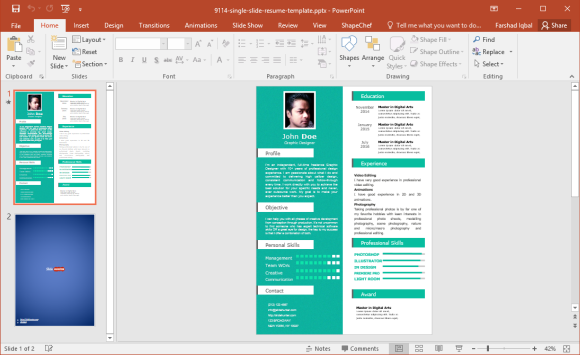 Create a Brief Professional Profile
Both the presentation templates have the same layout. the layout itself is simple enough for you to easily add relevant information to give a brief account of your capabilities. There is space for adding your own image on the top left corner, with a name and profession (e.g. Graphic Designer). This is followed by a brief profile, objective, skills and contact information.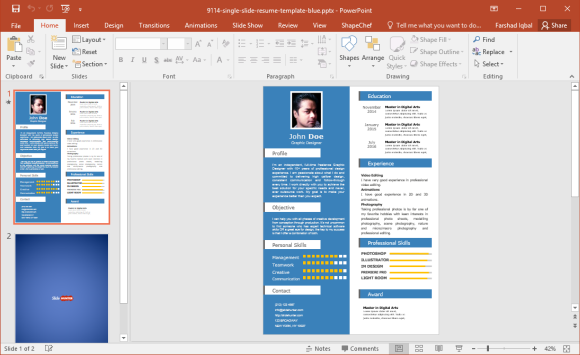 The right side of the resume is meant to add education, experience, professional skills and achievements. You can also extend or reduce the resume by editing the slide. Furthermore, you can even use this template for generating a printable resume.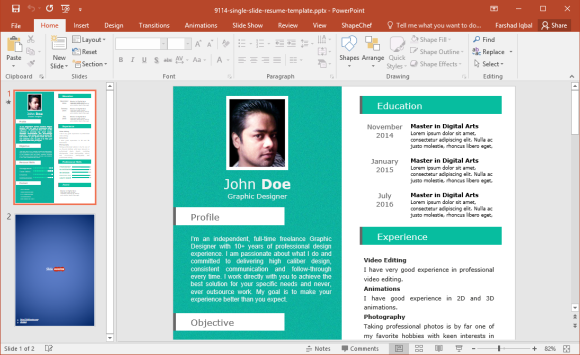 Design a Single Page Resume
This free resume template makes good use of space by neatly inserting information on both sides with relevant spaces that can be easily filled without making a mess out of the single page. The best thing about this template is that you can easily design a single page resume using it.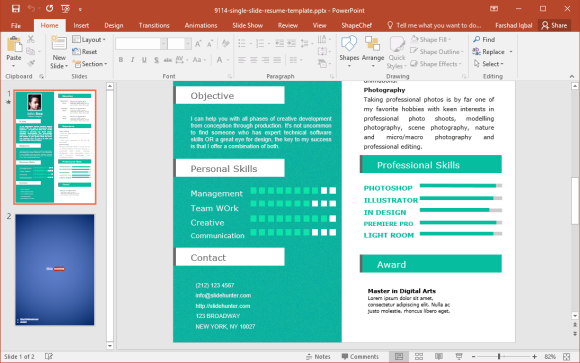 This free resume template canbe downloaded from the link below.
Go to Download Free Single Slide Resume Template for PowerPoint