Employee trainings are conducted in many organizations to enhance employee skills, to train them to undertake demanding tasks and before an employee is to be formally inducted in a department. To create an employee training presentation you might be better off using a simple, standard PowerPoint Template and we have just one for you.
Standard Presentation Template for Corporate Use
The Free Employee Training Presentation Template for PowerPoint is a standard template with a green and grey background with white text which is legible enough to make for easy reading.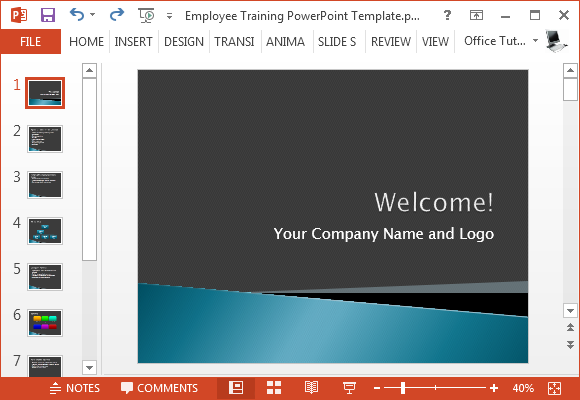 The template contains 10 slides, including a title slide, which is followed by slides where you can add the agenda, company history, diagrams, company policies, etc. You can also create your own sequence for your presentation and include additional slides to suit your needs. The basic sample slides are meant to be a guide to help you create an employee training presentation.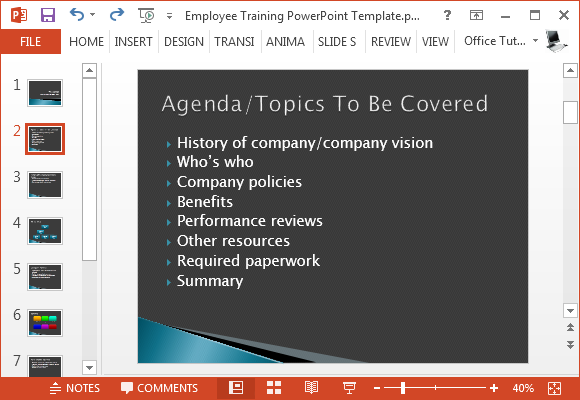 SmartArt Diagram Slides
There are sample SmartArt diagrams which can help you represent the company's hierarchy or to represent information in a set sequence, such as in the form of an infographic or explanatory diagram.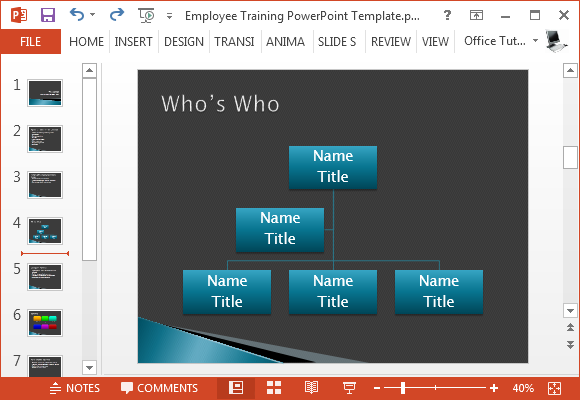 Change Background and Diagram Colors
The SmartArt Graphics can be edited using SmartArt Tools to use colors and layouts that best suit your requirements. You can also change the template theme via the Design tab to reflect your company's colors. Similarly, you might find it convenient to use a background which might gel better with your inserted images and illustrations.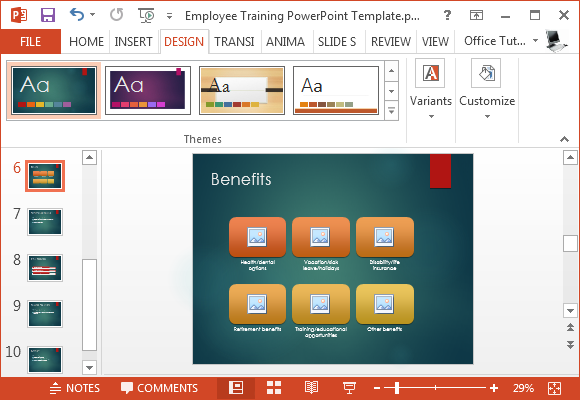 This free PPTX PowerPoint template is available for download via direct link from the link given below. For more free templates for corporate use, see our reviews of Free Business PowerPoint Templates.
Go to Download Free Employee Training Presentation Template for PowerPoint