Android devices have amped up enough in recent years to serve as a mobile alternative to laptops and desktops, at least as far as many basic tasks are concerned; and making presentations is one of them. Here is a list of the best apps or making presentations on Android devices, including smartphones and tablets.
1. PowerPoint for Android
Microsoft's very own official app provides many basic features in the mobile version of PowerPoint. The Office app for Android by Microsoft however, has been deemed lackluster as yet, as many other apps come with features and presentation options which are 'arguably' better than PowerPoint for Android. For example, you can only read (and not edit PPT documents). Furthermore, Office Mobile for Android is yet to become available in all countries. Yes, how odd is that!
If you would like to try out the official Microsoft Office Mobile you can download it via the Google Play link given below.
Go to Download Microsoft Office Mobile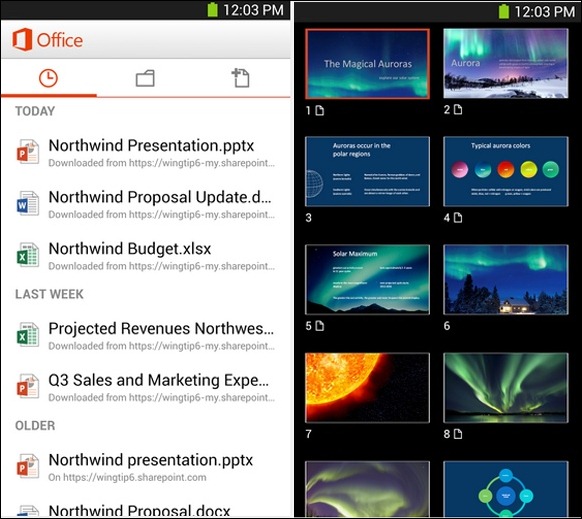 2. Google Slides
When it comes to alternatives for PowerPoint's official app, Google Slides (a Google Drive companion app) is perhaps the first app that comes to mind. Moreover, it gives you the ability to create and edit presentations with older versions of PowerPoint.
Go to Google Slides for Android

3. WPS Mobile Office
Perhaps one of the best Office apps for Android, WPS Office provides a plethora of handy options for creating and editing Office documents, including PowerPoint presentations. With WPS Office viewing presentations and making them is not only possible but of much better quality than other Office apps. Not only does WPS offer superior red ability but it also has integration with popular cloud services like Google Drive, Dropbox, Box and OneDrive.
This is perhaps the reason WPS Office has 330 Million users and more than 600,000 reviews on Google Play.
Go to WPS Mobile Office for Android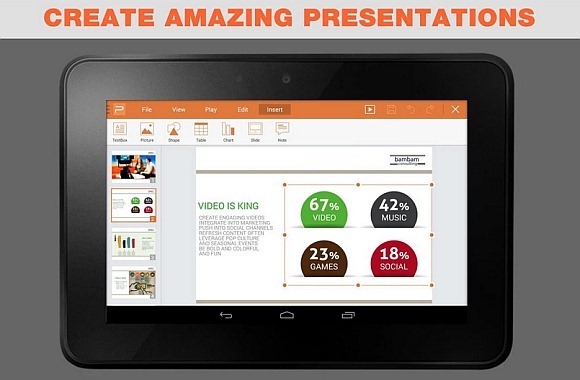 4. Smart Office 2
Smart Office 2 is another free app which provides support for PPTX and PPT files with good options for viewing and editing presentations. Smart Office 2 comes with complete support for multi-touch gestures and supports direct printing from Smart Office app.
Go to Smart Office 2 for Android