If you are working in a furniture, design, interior decoration or wood manufacturing industry, then you would need a template that matches your business. You would need a template that is elegant and appropriate for your topic, while allowing your content to stand out so that your presentation would be both interesting and informative for your audience.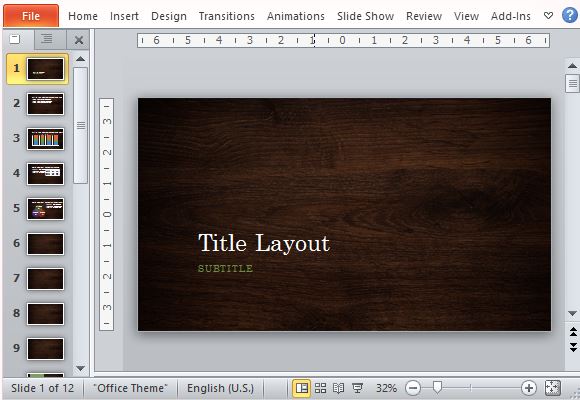 The Woodgrain Design Template for PowerPoint is a natural wood inspired template that is elegant and modern. It is a generic template that can be used for many types of presentations because of its classic design.
Sophisticated Woodgrain Template
The dark woodgrain textured background with white font is a beautiful combination that allows you to easily make your text and other objects stand out throughout your presentation. Aside from the abovementioned topics, the template can also be used as a photo album, or for presentations on nature conservation, ecology, organic products, and so many more.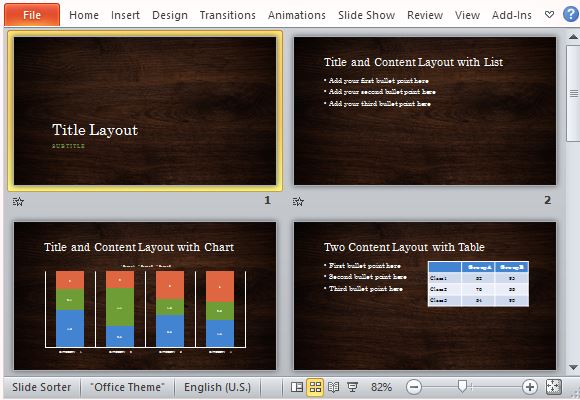 The template contains 12 slide layouts that you can use, modify and interchange depending on your presentation needs and content. The first slide is the title slide that has the minimalist woodgrain look. The title is in big, bold white text and the subtitle is in dark green. This font color scheme continues on to the other slides.
Present in an Interesting and Elegant Way
The various slide layouts allow you to include lists, charts, tables and SmartArt diagram to visually display your data. You can also add other objects such as photos, icons, line graphs, tables with sparklines, and even animated timelines. The template lets you be as creative as you want.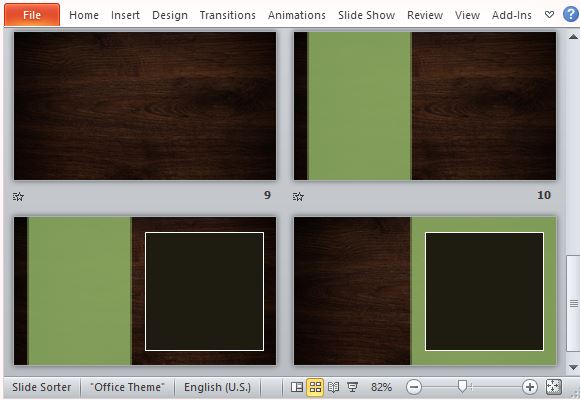 Aside from these features, the inside slides also have green accent pieces to cut through the monotony of the dark woodgrain texture. This adds more interest to your presentation while still maintaining that sophisticated and elegant look. This template is compatible with PowerPoint 2013 yet still can be used for earlier versions.