Being able to create your family tree and trace your ancestry as far as you can go can be a difficult thing. However, it can be as fulfilling for you and your whole family. It gives you a sense of wonder and accomplishment to trace your roots. Creating family trees is also a great bonding moment for families especially during holidays or get-togethers.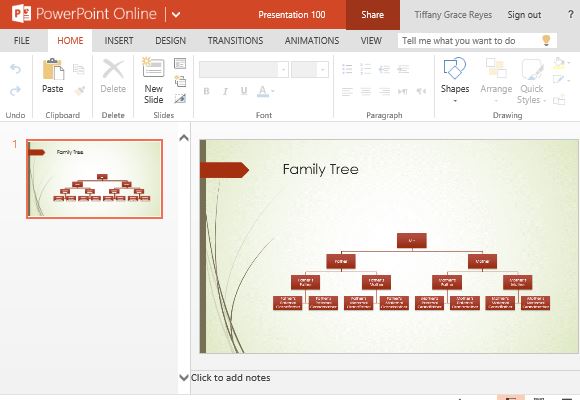 The Widescreen PowerPoint Template for Making Family Trees is a wonderful and eye-catching template that you can use for creating and presenting your family tree. It has a minimalist, almost Zen-like look that makes it perfect for anyone with an Asian background. However, it is still great for any lineage or ethnicity as its plain white background and red theme is universally elegant as well.
This free PowerPoint template is specially set on a widescreen format to give you the most space for laying out your family tree. As a PowerPoint Online Template, it is also much easier to share this template with your family and relatives so that can input their own information to help you build your family tree together, much like a family project. This will also be a great idea for bringing your relatives together even if they live in various faraway places.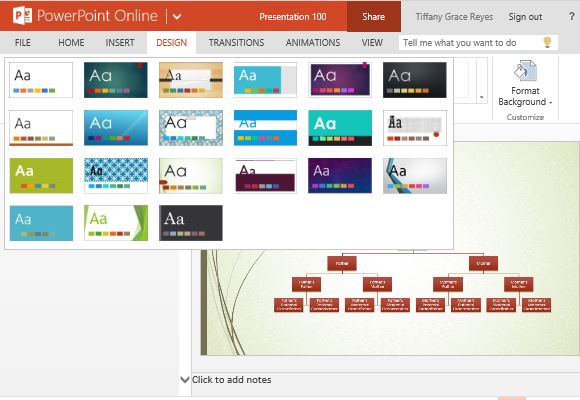 For your presentations, you can also build a slideshow around this template by simply adding new slides and choosing from among the many layout options available. If you already have an existing presentation, you can simply copy and paste this template.
This template already has a diagram of boxes and lines arranged together to branch out from one another. You can simply edit the text in the placeholder by clicking on each one and typing your information as you go.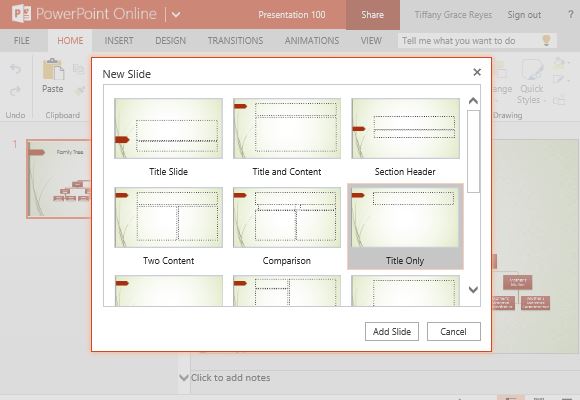 The template can be used for showing organizational charts, hierarchy diagrams, supply chains, and relationships. Its design and function extends beyond personal or household use, into organizations, clubs, and even businesses.
Go to Download Widescreen PowerPoint Template for Making Family Trees