Widescreen presentations are the mode these days. So if you are looking for a go-to widescreen template that you can use for all types of presentations, then you need something that is elegant, modern, versatile, and easily customizable for all your presentation needs, whether it is for office, school, or personal use.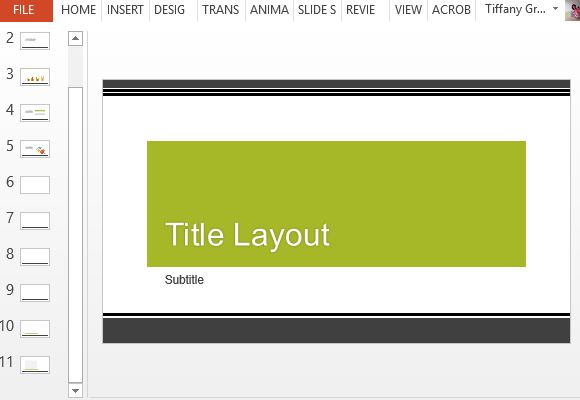 The Widescreen Modern Design Green PowerPoint Template is a beautiful modern and elegant template that you can use as your go-to template for all your presentations. This template features a solid white background with broad and fine stripes on the top and bottom of the slides to serve as the border. There is also an apple green rectangular overlay to drive your eyes to the middle of the title slide, where you can type in your slide title and subtitle.
Widescreen Elegant Template
Meanwhile the inside pages have the same theme, only with different layouts. With these layouts, you can present your data in different ways, whether they are visuals, images, or text.
There are 11 premade slides that you can instantly use to create your own presentation. You can rearrange and duplicate these slides depending on your presentation needs. You can also add more slides by clicking on New Slide on the Home menu. From here, you can see the many other slide layouts. You can even create your own layout by using the blank slide and inserting text boxes and other objects.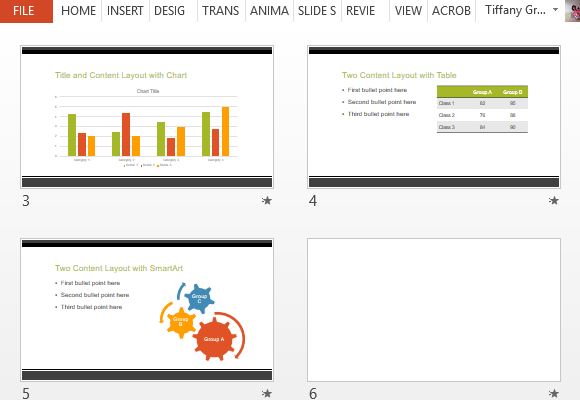 Be Stylish and Sophisticated in Your Slides
You can also add a logo and slogan to the Master Slide to have it appear on all of your presentation slides. This makes customization so much easier. By editing the background, you can also change it to match your preference, or if you want to have a specific color scheme to represent your company or organization's brand.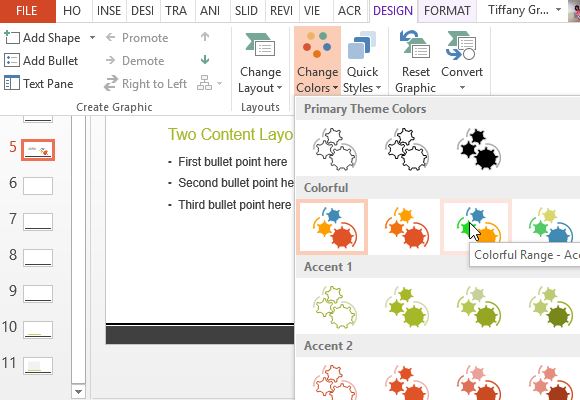 Another advantage of this template is that you can easily upload it to your OneDrive account for easy sharing, monitoring, and updating. You can conveniently conduct a seminar online, a webinar, or you can just as easily send your completed presentation via email.
Go to Download Widescreen Modern Design Green PowerPoint Template